Kansas Law Enforcement Training Center
Procedural Justice
Courses & Events

Emotional intelligence and mindset training can help law enforcement mitigate the impact of stress and improve interpersonal communication within their personal and professional networks. It can strengthen your willpower, allow you to focus on your task at hand, and make better decisions under pressure. This course is designed for and been delivered to every level of law enforcement officer from patrol to command staff.
---
Friday, February 11, 2022, Zoom Facilitated Sessions (Online, WEB)

This interactive course will introduce conflict theory, analysis, and intervention strategies and techniques for managing difficult conversations and situations for law enforcement professionals. While this course will address understanding the causes and management of interpersonal conflict at the micro level (family, school, work, community), there will be a special focus on the external work environment of law enforcement.
---
Friday, February 18, 2022, KLETC Campus Integrity Auditorium (Hutchinson, KS)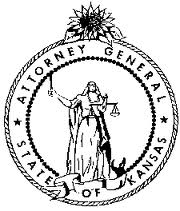 Interdiction for the Protection of Children is designed to make patrol officers aware of the variety of resources available to assist them in establishing the status of a child who may be missing, exploited, or at risk of exploitation and what courses of action are immediately available.
---
February 15-16, 2022, Washburn University KBI Forensic Science Center (Topeka, KS)
June 21-22, 2022, Hays KLETC Regional Site (Hays, KS)

In today's world, Law Enforcement Officers must be efficient physically, mentally and verbally. This class is designed to give today's Police Officers the tools needed to effectively communicate with citizens in a way that everyone is safe, and situations are handled with the highest amount of respect and professionalism.
---
March 8-9, 2022, Lawrence Police Department Training Room (Lawrence, KS)