Officer Safety
Courses & Events

This course will familiarize the officer with selection, carry and use of a knife when a firearm cannot be worn or is positioned in such a way it cannot be quickly deployed. The legal, policy and use of force considerations of knife use by law enforcement will be examined to provide a framework for officers to decide the relevance of this ancient tool to the unique needs of the modern law enforcement officer.
---
Thursday, May 18, 2023, Parsons KLETC Regional Site

This two-day course will educate participants and provide the knowledge to instruct the Alternative Lethal Force for Officers: Knife Defense training. Participants will be prepared to teach the requirements and standards for best practices. This training will familiarize the undercover officer with the selection, carry and use of a knife when, due to the covert nature of the mission, a firearm cannot be worn or is positioned in such a way it cannot be quickly deployed.
---
April 10-11, 2023, Learning Center Classroom Bldg

The ability to resolve conflict is often at the heart of a law enforcement officer's day. Through trial and error, we find techniques that work for us, at least most of the time. But by understanding the science behind conflict and the different ways that it can be resolved, we can better adapt and work our way through different types of conflict to a successful conclusion.
---
Monday, May 8, 2023, Riley County Public Works Training Room

Much is demanded in the current workplace. But many experts agree that emotional intelligence (EQ) is one of the most important skills to have in today's world. The skill not only helps with your work and private life, but it also helps you have a better understanding of yourself.
---
Thursday, August 24, 2023, Salina Police Department Training Room

Over the past several years, law enforcement and first responders across the United States have seen an alarming increase in the availability of dangerous synthetic opioids in the communities we serve. A large percentage of these synthetic opioids are derivatives of the synthetic drug "fentanyl." Fentanyl is listed as a Schedule II prescription drug that mimics the effects of morphine in the human body, but at a much higher potency. In addition to its high potency, fentanyl is readily available and is often used as an "additive" to other controlled substances, leading to an alarming increase of overdose deaths and accidental exposures.
---
Friday, April 28, 2023, Zoom Facilitated Sessions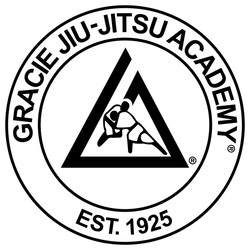 The Level 1 GST Live Instructor Certification Program (Live ICP) is an immersive 5-day course, with six hours of training per day, totaling 30 hours of instruction. The Live ICP is hosted year-round at various locations throughout the country.
---
September 18-22, 2023, Integrity Auditorium

This class is based on instilling the qualities of professionalism as both a student and law enforcement officer. Such items as maintaining professional licensure, avoiding professional sanctions and achieving a sense of career satisfaction, will be explored. Topics discussed will include established codes of conduct, professional ethics and societal expectations. The student will examine their attitudes toward public service, duty to act, and the role of law enforcement within their community.
---
May 11-12, 2023, Learning Center Classroom Bldg
July 20-21, 2023, Learning Center Classroom Bldg

In today's world, Law Enforcement Officers must be efficient physically, mentally and verbally. This class is designed to give today's Police Officers the tools needed to effectively communicate with citizens in a way that everyone is safe, and situations are handled with the highest amount of respect and professionalism.
---
March 30-31, 2023, Lawrence Police Department Training Room

Over the past several years, active community violence situations have brought attention to how first responders respond. One particular concern is how medical care is provided to victims during the early stages of the response. Usually, law enforcement is the first on the scene, and depending on scene safety considerations, they may be the only responders to provide initial aid to themselves, their partners, other first responders, and civilians. As violence against law enforcement and other first responders continues to increase, research shows that having medical providers near downed officers within seconds of being injured increases the chance of the injured officer surviving the incident.
---
April 6-7, 2023, Integrity Auditorium
September 6-7, 2023, Integrity Auditorium

It's not their fault, but most cops are blind. And because they are blind, their investigative skills, driving skills, and survival skills are all compromised. They may miss evidence at crime scenes, even though it may be in plain sight. They have traffic accidents, often hitting objects and other vehicles they simply didn't see. They are involved in controversial uses of force, based on observations made under mental conditions which will further impair their ability to see. Unfortunately, most cops don't realize they are afflicted and therefore won't do anything to correct their condition. Administrators, investigators, prosecutors, the media, and the public all buy into the myth that police officers are trained observers when nothing could be further from the truth.
---
This course contains no sessions
Click here to be notified about the next scheduled program.

This course will train officers in critical issues surrounding concealed carry and deployment of their firearms. Limitations in capabilities, gear selection, legal and policy issues will be discussed. Officers will train in methods to safely draw and re-holster with a concealment garment, as well as, how to minimize danger when uniformed personnel arrive.
---
Monday, September 18, 2023, Firearms Range and Classroom Bldg