Kansas Law Enforcement Training Center
Officer Safety
Courses & Events

Over the past several years, law enforcement and first responders across the United States have seen an alarming increase in the availability of dangerous synthetic opioids in the communities we serve. A large percentage of these synthetic opioids are derivatives of the synthetic drug "fentanyl." Fentanyl is listed as a Schedule II prescription drug that mimics the effects of morphine in the human body, but at a much higher potency. In addition to its high potency, fentanyl is readily available and is often used as an "additive" to other controlled substances, leading to an alarming increase of overdose deaths and accidental exposures.
---
Wednesday, September 7, 2022, Zoom Facilitated Sessions (Online, WEB)
Wednesday, November 9, 2022, Zoom Facilitated Sessions (Online, WEB)

This course will focus on providing law enforcement officers the opportunity to expand their knowledge of active listening. Participants will receive multiple opportunities to practice active listening through a variety of practical activities.
---
Friday, January 13, 2023, KLETC Campus Learning Center Classroom Bldg (Hutchinson, KS)

SPEAR Level 1 is carefully designed to help officers and their agencies handle the problems they face in today's highly charged environment.
---
October 3-6, 2022, Hays KLETC Regional Site (Hays, KS)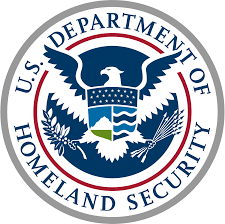 The UOFITP is designed to give the student the knowledge and skills necessary to successfully design, develop and implement Use of Force training using static, dynamic, and interactive training principles. The UOFITP is for law enforcement professionals who train officers or agents in the principles of Use of Force, develop or revise Use of Force policy, and are responsible for review and evaluation of agency Use of Force incidents. It is not designed as an end user course which teaches an individual how to use force correctly. The UOFITP utilizes adult learning principles as well as problem based training, role-play, lecture and demonstrations to give the student the skills they need to be successful developing and teaching their own training programs related to Use of Force.
---
August 22, 2022 to September 2, 2022, KLETC Campus Integrity Auditorium (Hutchinson, KS)