Kansas Law Enforcement Training Center
Officer Safety
Courses & Events

This course will focus on providing law enforcement officers the opportunity to expand their knowledge of active listening. Participants will receive multiple opportunities to practice active listening through a variety of practical activities.
---
Friday, March 4, 2022, KLETC Campus Learning Center Classroom Bldg (Hutchinson, KS)

This interactive course will introduce conflict theory, analysis, and intervention strategies and techniques for managing difficult conversations and situations for law enforcement professionals. While this course will address understanding the causes and management of interpersonal conflict at the micro level (family, school, work, community), there will be a special focus on the external work environment of law enforcement.
---
Friday, February 18, 2022, Zoom Facilitated Sessions (Online, WEB)

In today's world, Law Enforcement Officers must be efficient physically, mentally and verbally. This class is designed to give today's Police Officers the tools needed to effectively communicate with citizens in a way that everyone is safe, and situations are handled with the highest amount of respect and professionalism.
---
March 8-9, 2022, Lawrence Police Department Training Room (Lawrence, KS)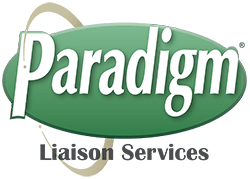 This course will provide all law enforcement officers in the State of Kansas the knowledge needed to effectively respond to a pipeline emergency by providing resources to identify what pipelines and products exist in each county/jurisdiction, to identify the local operator representing these pipelines, and how to work a coordinated effort in response to a pipeline incident.
---
Friday, March 25, 2022, Zoom Facilitated Sessions (Online, WEB)
Friday, May 27, 2022, Zoom Facilitated Sessions (Online, WEB)