School Safety
Courses & Events

Creating and maintaining a safer school environment is the primary goal of every SRO. This is a Kansas-developed advanced class for School Resource Officers who have previously participated in a basic School Resource Officer training. This three-day training assists SRO's in equipping themselves with additional information and skills they may need to build their school's program for continued positive growth. The training will also help SRO's learn to recognize, address and prevent crime commonly found within schools. The topics covered in this 24-hour training include building relationships, CPTED/Crisis Drills/Practicals, Kansas School Law, Responding to At-Risk students, Human Trafficking, Interdiction exercises, and networking opportunities.
---
June 5-7, 2023, Learning Center Classroom Bldg

The ability to resolve conflict is often at the heart of a law enforcement officer's day. Through trial and error, we find techniques that work for us, at least most of the time. But by understanding the science behind conflict and the different ways that it can be resolved, we can better adapt and work our way through different types of conflict to a successful conclusion.
---
Monday, May 8, 2023, Riley County Public Works Training Room

In this course, we will examine the premise of CPTED and its application to our schools. Why it is important and how it can be best applied will also be reviewed. A classroom portion will be followed by a site visit to a local school for a walk-though and practical discussion of best practices and realistic expectations.
---
June 8-9, 2023, Pretty Prairie High School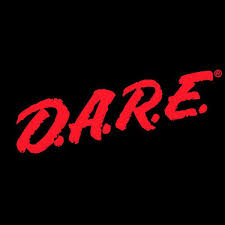 The D.A.R.E. Officer Training (DOT) is an intensive two week course. It is designed using current educational philosophies and principles that enhance the transfer of decision-making and critical thinking skills. The DOT attendee will receive a working knowledge of the elementary, middle school and high school D.A.R.E. curricula.
---
August 21, 2023 to September 1, 2023, Integrity Auditorium

Much is demanded in the current workplace. But many experts agree that emotional intelligence (EQ) is one of the most important skills to have in today's world. The skill not only helps with your work and private life, but it also helps you have a better understanding of yourself.
---
Thursday, August 24, 2023, Salina Police Department Training Room

This course will focus on providing law enforcement officers, from any rank or agency, with the training needed to conduct evidence-based interviewing and interrogation techniques that are shown to produce more information. Participants will gain a better understanding of the importance of rapport, formulating effective questions, disclosure of evidence, and how to obtain more information.
---
March 16-17, 2023, Learning Center Classroom Bldg

Creating and maintaining a safer school environment is the primary goal of every SRO. This five-day training assists SROs in equipping themselves with the information and skills needed to identify, address and prevent crime and violence in Kansas schools. The 40-hour curriculum will cover SROs major responsibilities as well as Kansas School Laws, Student Development and the Brain, De-escalation Techniques for Youth, Interviewing Youth, Drug Trends, and Single Officer Response.
---
June 26-30, 2023, Learning Center Classroom Bldg

In today's world, Law Enforcement Officers must be efficient physically, mentally and verbally. This class is designed to give today's Police Officers the tools needed to effectively communicate with citizens in a way that everyone is safe, and situations are handled with the highest amount of respect and professionalism.
---
March 30-31, 2023, Lawrence Police Department Training Room

Over the past several years, active community violence situations have brought attention to how first responders respond. One particular concern is how medical care is provided to victims during the early stages of the response. Usually, law enforcement is the first on the scene, and depending on scene safety considerations, they may be the only responders to provide initial aid to themselves, their partners, other first responders, and civilians. As violence against law enforcement and other first responders continues to increase, research shows that having medical providers near downed officers within seconds of being injured increases the chance of the injured officer surviving the incident.
---
April 6-7, 2023, Integrity Auditorium

The purpose of this training is to develop a lesson plan which an SRO is comfortable teaching to audiences within their school community. Participants will work with a small group to develop a topic into a class presentation. In addition to the class presentation they develop, each officer will have access to presentations created by other groups in the class to use in their schools.
---
Friday, August 11, 2023, Lawrence Police Department Training Room