Kansas Law Enforcement Training Center
School Safety
Courses & Events

Creating and maintaining a safer school environment is the primary goal of every SRO. This five-day training assists SROs in equipping themselves with the information and skills needed to identify, address and prevent crime and violence in Kansas schools. The 40-hour curriculum will cover SROs major responsibilities as well as Kansas School Laws, Student Development and the Brain, De-escalation Techniques for Youth, Interviewing Youth, Drug Trends, and Single Officer Response.
---
December 12-16, 2022, Learning Center Classroom Bldg

This course will focus on providing law enforcement officers the opportunity to expand their knowledge of active listening. Participants will receive multiple opportunities to practice active listening through a variety of practical activities.
---
Friday, January 13, 2023, Learning Center Classroom Bldg

Today's technology is based on immediate access to an individual's accounts and data that is retained using numerous cloud-based electronic service providers, stored both within the United States and internationally. This two-day course tackles challenges in place when obtaining content stored in the cloud and utilization of tools and techniques required to extract data from the content presented by electronic service providers.
---
October 31, 2022 to November 1, 2022, Parsons Conference Center

In today's world, Law Enforcement Officers must be efficient physically, mentally and verbally. This class is designed to give today's Police Officers the tools needed to effectively communicate with citizens in a way that everyone is safe, and situations are handled with the highest amount of respect and professionalism.
---
March 30-31, 2023, Lawrence Police Department Training Room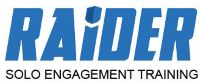 The RAIDER Training program exposes first-on-scene responders to the tactical skills necessary to operate successfully in the unique tensions of an active shooter setting - a hostile environment, populated by large numbers of civilians, with an Active Killer attempting to achieve the highest body count possible in the shortest amount of time. This is not a normal event, nor is the response.
---
October 17-21, 2022, Sumner County Sheriff's Office

The purpose of this training is to develop a lesson plan which an SRO is comfortable teaching to audiences within their school community. Participants will work with a small group to develop a topic into a class presentation. In addition to the class presentation they develop, each officer will have access to presentations created by other groups in the class to use in their schools.
---
Wednesday, January 4, 2023, Learning Center Classroom Bldg

This course will focus on providing law enforcement officers with the training needed to conduct evidence-based interviewing and interrogation techniques that are shown to produce more information. Participants will gain a better understanding of the importance of rapport, formulating effective questions, disclosure of evidence, and how to obtain more information.
---
September 28-29, 2022, Learning Center Classroom Bldg

Youth Mental Health First Aid is an early intervention public education program. It teaches adults how to recognize the signs and symptoms that suggest a potential mental health challenge, how to listen non-judgmentally and give reassurance to a youth who may be experiencing a mental health challenge, and how to refer a person to appropriate professional support and services.
---
Thursday, January 5, 2023, Learning Center Classroom Bldg