Kansas Law Enforcement Training Center
Legal Understanding
Courses & Events

This course will cover the various aspects of case management including case prioritization, follow up investigations, documentation, time management, developing contacts and working with prosecutors.
---
Tuesday, September 14, 2021, Dodge City KLETC Regional Site (Dodge City, KS)
Tuesday, November 2, 2021, Pittsburg Fire Dept (Pittsburg, KS)

The use of confidential sources and informants is a necessary evil in law enforcement. A good informant managed properly can be the difference in solving a variety of crimes, up to and including homicides. But a poorly managed informant can create a disaster for the officer and the department. Far too often officers are using informants without the proper knowledge on how and when they should be used.
---
Wednesday, August 18, 2021, KLETC Campus Integrity Auditorium (Hutchinson, KS)
Tuesday, October 5, 2021, Gardner Justice Center (Gardner, KS)

This class will provide drug investigators with critical tools to utilize existing law to disrupt, dismantle and eliminate these organizations. Conspiracy investigations require investigators to utilize intelligence resources, collaborate with other agencies and partner with prosecutors to be successful. This training will lay out in detail all of these aspects and teach students how to develop, build and complete a drug conspiracy investigation.
---
Friday, August 27, 2021, KLETC Campus Learning Center Classroom Bldg (Hutchinson, KS)
Friday, October 15, 2021, Pittsburg Memorial Auditorium (Pittsburg, KS)
Friday, January 28, 2022, Hays KLETC Regional Site (Hays, KS)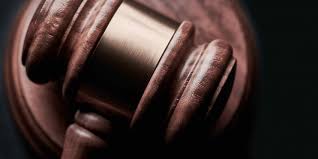 This six-hour block of instruction will provide Kansas Law Enforcement an opportunity to obtain legal and legislative updates that affect police operations and investigations.
---
Monday, August 2, 2021, Zoom Facilitated Sessions (Online, WEB)

This course will introduce law enforcement officers to methods of following a money trail from the proceeds of crime. The officers will learn how to expand an existing investigation to include financial crimes, and ultimately following a money trail to the disposition of those funds. Once the disposition is known, the officer will learn considerations for asset forfeiture based upon proceeds of crime versus facilitation.
---
Tuesday, August 31, 2021, KLETC Campus Learning Center Classroom Bldg (Hutchinson, KS)

This course is intended to introduce public safety officers and other agency personnel to the information and skills necessary to testify effectively at depositions, court hearings, and trials. Testifying successfully as a witness requires that personnel know how to communicate information to the court and to juries in response to open-ended and closed-ended questions in a way that is precise, objective, and credible.
---
Tuesday, February 22, 2022, Hays KLETC Regional Site (Hays, KS)
Wednesday, April 6, 2022, KLETC Campus Learning Center Classroom Bldg (Hutchinson, KS)

This course will teach participants the legal requirements that must be satisfied before a search warrant will be issued and how they can satisfy these requirements with their application and supporting affidavit. In addition to search warrants for homes, businesses, and multi-unit residences, attention will also be given to obtaining records from cellular service providers and social media companies.
---
Tuesday, September 21, 2021, Dodge City KLETC Regional Site (Dodge City, KS)
Tuesday, March 29, 2022, KLETC Campus Learning Center Classroom Bldg (Hutchinson, KS)