Courses & Events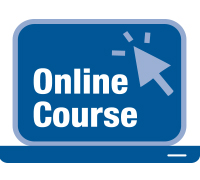 Applied Behavior Analysis for Practitioners Online Course consists of 16 lessons and provides the 40 hours of guided training required to take the RBT Competency Assessment and exam. The Applied Behavior Analysis for Practitioners training program at KU is an online, self-paced distance learning course designed and conducted by a Board Certified Behavior Analyst from the KU Department of Applied Behavioral Science. The program is self-paced and contains numerous practice application activities. An instructor will be available to provide regular feedback on progress.



To learn more about the course content and system requirements for this online course, visit https://kupce.ku.edu/rbt-training.

A Note About Course Dates: The dates listed below refer to the open enrollment period for this course and not the course start and end dates. We offer multiple enrollment periods per year for this online course, so the dates for the session actively taking registrations change regularly.
To get started, click on the link below for the enrollment period currently open and register your spot today!
---
July 1, 2018 to December 26, 2018, Self-paced Online Training
This conference focuses on various topics in child and family mental health fields. The field of clinical child and adolescent psychology is broadly defined, covering a range of topics in child, adolescent and family mental health. The conference will include keynote addresses, topical reviews, and poster presentations on topics in child and family mental health.

REGISTRATION OPEN: Click on the date below to register today!
---
October 18-20, 2018, InterContinental Kansas City at the Plaza
Organizations are increasingly diverse, yet still struggle with how to facilitate authentically inclusive organizational cultures,career development, team communication & leadershipdevelopment practices.

In this practical seminar, we'll explore the history of organizational diversity -- and dig into the latest research on diversity, equity and inclusion from the fields of organizational communication, management, public policy, and education.

Guest speakers will discuss navigating work organizations as members of marginalized social group identities, such as age, race, gender, ability, sexuality, religion and immigration status - as well as profession and employment status.

We'll also explore diversity, equity and inclusion best practices from business and public sector organizations.
---
October 25, 2018 to December 13, 2018, Live Online Training
This course will explore philanthropy from the donor's perspective. Examine real-life situations, tools and techniques that allow people to have more money currently through tax deductions, guaranteed income for life and asset protection from creditors. Did you know that you could redirect money that you pay in taxes to your favorite charitable organizations? Also we'll hear from a guest speaker from the KU Endowment Association who will explain how nonprofits operate today and how vital they are to our society.
---
November 6-20, 2018, St Andrews Classroom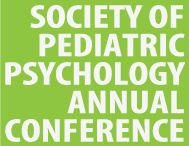 This annual conference of the Society of Pediatric Psychology (SPP), Division 54 of the American Psychological Association, highlights innovative research and practice in the field of pediatric psychology. Heavy in continuing education and networking, this is the premier avenue for those who study and practice in the field.

The 2019 conference is scheduled for April 4-6, 2019, in New Orleans, Louisiana.
---
This course contains no sessions
Click here to be notified about the next scheduled program.