Courses & Events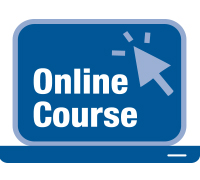 Applied Behavior Analysis for Practitioners Online Course consists of 16 lessons and provides the 40 hours of guided training required to take the RBT Competency Assessment and exam. The Applied Behavior Analysis for Practitioners training program at KU is an online, self-paced distance learning course designed and conducted by a Board Certified Behavior Analyst from the KU Department of Applied Behavioral Science. The program is self-paced and contains numerous practice application activities. An instructor will be available to provide regular feedback on progress.



To learn more about the course content and system requirements for this online course, visit https://kupce.ku.edu/rbt-training.

A Note About Course Dates: The dates listed below refer to the open enrollment period for this course and not the course start and end dates. We offer multiple enrollment periods per year for this online course, so the dates for the session actively taking registrations change regularly.
To get started, click on the link below for the enrollment period currently open and register your spot today!
This conference focuses on various topics in child and family mental health fields. The field of clinical child and adolescent psychology is broadly defined, covering a range of topics in child, adolescent and family mental health. The conference will include keynote addresses, topical reviews, and poster presentations on topics in child and family mental health.

REGISTRATION OPEN: Click on the date below to register today!
Organizational change is complex, requiring a comprehensive, long-term communication strategy to build capability, support and advocacy for each change initiative across the organization. Yet, many organizational change project managers approach communication as a list of emails to be sent and PowerPoint presentations to be delivered. This strategy is ineffective because it typically does not start with an understanding of the different concerns, motivations and values of the stakeholders who will be affected by the change. This course will center communication as the heart of successful change efforts that validate and engage stakeholders, beginning with identifying key stakeholders and their values, and then creating robust communication strategies to support the entirety of the change process. Learning outcomes will be shaped by best practice research in interpersonal, social identity, and organizational communication. The course will apply these best practices to a variety of case studies, as well as class participants' own workplace change communication projects. The course is well-suited for professionals of all levels seeking to deepen their understanding of the often hidden communication dynamics that make or break change initiatives in today's ever-changing, increasingly diverse, and collaboration-intense organizations.
This course will explore philanthropy from the donor's perspective. Examine real-life situations, tools and techniques that allow people to have more money currently through tax deductions, guaranteed income for life and asset protection from creditors. Did you know that you could redirect money that you pay in taxes to your favorite charitable organizations? Also we'll hear from a guest speaker from the KU Endowment Association who will explain how nonprofits operate today and how vital they are to our society.
This course focuses on the socio-cultural and regional dynamics of communities in conflict throughout history in the United States. Participants have the opportunities to 1) reference pertinent local historical and national events that shaped obscure places and the people who lived in these places; 2) identify regional and local values and attitudes that have persisted and may explain current actions by key individuals in roles; and 3) weigh choices and consequences, wrestle with momentous decisions, and voice their own values and positions in a deliberative response to current outcomes.
Prior to 1925, women wrote 50 percent of all produced films. In 2016, that percentage was 14 percent. What changed? In this course, we'll learn about the fabulous female screenwriters of the silent era and look at the way stories and characters changed over decades. From Frances Marion, who still holds the record for Oscars, to the Golden Era with Mae West and married writing teams, to television where IF there was a woman in the room she was still called a "girl." This course will introduce you to women in film you should know.
You have accumulated wealth-wealth of knowledge, experience, and values. To whom will you leave these precious possessions? Consider writing an ethical will. Unlike a traditional will that bequeaths material things, an ethical will passes on the ethics and life lessons of a family elder-YOU. Our exercises and discussion will help you discern the life experiences that shaped your values. Unlike the bequest of heirloom china or a CD, your ethical will reflects who you are as a person. It will give your loved ones a document to treasure and a reminder of how your values guided and shaped a family.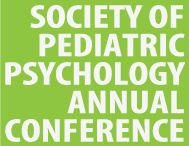 This annual conference of the Society of Pediatric Psychology (SPP), Division 54 of the American Psychological Association, highlights innovative research and practice in the field of pediatric psychology. Heavy in continuing education and networking, this is the premier avenue for those who study and practice in the field.

The 2019 conference is scheduled for April 4-6, 2019, in New Orleans, Louisiana.