Courses & Events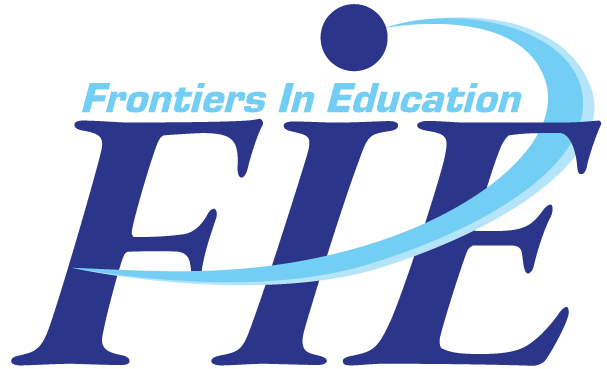 The Frontiers in Education Conference (FIE) helps engineering and computer science educators learn about innovations in learning theory, educational technology, and classroom techniques. FIE is sponsored by the IEEE Computer Society, the IEEE Education Society, and the ASEE Educational Research and Methods Division.
Hosted by the University of Kansas Civil, Environmental and Architectural Engineering Department for more than 60 years and held at the Kansas Memorial Union in Lawrence, KS, the Annual Asphalt Paving Conference focuses on the latest technology and research in the areas of asphalt paving, asphalt mixtures and emulsions. Attendees earn 6 contact hours (PDH) of instruction while exploring new developments and discussing the hottest topics with more than 400 colleagues during this information-packed conference designed specifically for the asphalt paving industry.

The 61st Annual Asphalt Paving Conference is scheduled for Thursday, December 7, 2017.
Register your spot today!
Hosted by the University of Kansas Civil, Environmental and Architectural Engineering Department for more than 60 years and held at the Kansas Memorial Union in Lawrence, KS, the Annual Structural Engineering Conference focuses on current topics and projects in structural engineering of buildings and bridges. Attendees earn 6.5 contact hours (PDH) of instruction while exploring current projects and discussing hot new topics with more than 450 structural engineer colleagues from around the region.

The 63rd Annual Structural Engineering Conference is scheduled for Thursday, March 1, 2018.
Registration will open in December 2017.
This annual conference of the Society of Pediatric Psychology (SPP), Division 54 of the American Psychological Association, highlights top research and practice in the field of pediatric psychology. Heavy in continuing education and networking, this is the premier avenue for those who study and practice in the field.

The next SPPAC is scheduled for April 5-7, 2018.
The annual Transportation Safety Conference is designed to share timely topics of interest and updated information from all facets of the transportation safety community. The program features breakout sessions on injury control, law enforcement, youth issues, and roadway safety. Participants can receive up to 9.5 contact hours of instruction. Attendees include law enforcement personnel, court professionals, state and local government officials, engineers, safety advocates, EMT and EMS workers, teen drivers, educators and counselors, and special interest group representatives.

The 24th Annual Transportation Safety Conference is scheduled for April 17-18, 2018.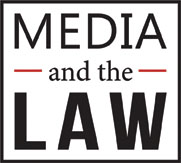 Each year, the University of Kansas School of Law and the Kansas City Metropolitan Bar Association's Media Law Committee sponsor the Media and the Law Seminar in Kansas City to facilitate national dialogue about the latest legal issues and developments in media, law, and technology.


The 31st Media and the Law Seminar is scheduled for May 3-4, 2018.
Learn about the latest developments in a wide range of practice areas while earning as many as 15 CLE hours in Kansas and Missouri, including at least 2-4 hours of ethics. The program is typically taught by faculty members with expertise in a variety of practice areas. Sessions vary from year to year and may include updates on judicial independence, immigration, family law, civil procedure, Supreme Court decisions, nonprofit law, LGBTQ law, homeland security, federal health care reform and more.

The next Recent Developments in the Law Conference will be held in May 2018.
The Water and Wastewater Operators School is a training school in plant operations for water wastewater operators for municipal water plants with the staff of Kansas Department of Health and Environment.
Water Wastewater Pre-Operators school Workshops are day long workshops offered annually on the day prior to the Water Wastewater Operators School. Each year topics are offered that are relevant to industry needs. Five certification credits are offered for the workshop.
This conference focuses on various topics in child and family mental health fields. The field of clinical child and adolescent psychology is broadly defined, covering a range of topics in child, adolescent and family mental health. The conference will include keynote addresses, topical reviews, and poster presentations on topics in child and family mental health.

The next conference will be held in fall 2018.
The Medieval Association is a community of scholars spread across the Midwest area of the United States, as well as interested scholars from Canada and other parts of the United States. The purpose of the Association is to promote study, criticism, research, and exchange of ideas related to all aspects of the medieval period. Methods of achieving this purpose might include faculty exchanges, inter-institutional cooperation, annual meetings, the publication of a newsletter, and particular encouragement of young scholars.

Click on the date below to register to attend the 39th Annual Conference at the University of Kansas in October 2017.
FIE Engineering in the K-12 Classroom Teacher Workshops
There are six workshops that will take place during three timeslots on Saturday. There will be two concurrent sessions (one aimed at elementary/early middle school, and one aimed at upper middle/high school) running during three timeslots. These will be highly interactive, hands-on sessions that empower teachers to pursue teaching engineering in their classrooms.