Course Detail: MFG119 - Beginning Machining

Prerequisite: Interest in beginning knowledge of conventional machinery.



In this course on machine shop safety, discussion will center on proper usage and care of conventional machinery. Participants will learn about the use of measuring tools used in the machine shop, including simple but defining projects using horizontal and vertical bandsaws, manual lathes, mills, drilling and tapping.
Participants will also practice defining feed and speed, as well as how to arrive at the proper thought process to achieve accurate cutting conditions. Light descriptions of tooling and their uses and chip formation will be covered. This class is designed to provide an overview for the hobbyist, auto enthusiast, or industrial workers that are looking for a place to start.
Course Highlights:
- Metal cutting (sawing horizontal/vertical)
- Manual lathe and mill operation
- Shop measuring practices
- Tool geometry and uses thereof

Must bring safety glasses and a scientific calculator to class.

Instructor John Mitchell is the Manager of Mechanical Services at Purdue University Fort Wayne. He has degrees in Mechanical and Industrial Engineering Technology and over 40 years of experience working in the industry, specifically CNC Installation, Set-up, Maintenance, and Programming.

Course instructor, Jason Davis, has a degree in Electrical Engineering Technology and years of experience in both mechanical laboratories and manual machine shops.

Class space is limited. Register early!
Take all 3 sessions to complete the certificate: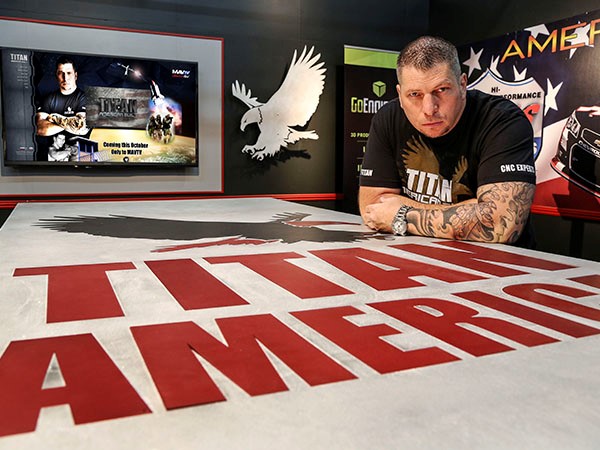 Haas Automation partners with Titan
Titan Gilroy, the owner of Titan America Manufacturing is a firm supporter of the Haas product line and exclusively operates Haas machines in his Northern California facility. In addition to owning and operating a successful Job Shop, Titan has developed and launched several key projects and programs to help educate the masses on CNC machining and manufacturing technology.
Titan is also responsible for Titans of CNC, a TV series focusing on CNC manufacturing. The series features Titan as he inspires us, in the world of CNC machining. Titan's recent completion of building a CNC machine shop in San Quentin Prison, designed to educate and train prisoners on CNC machining, is a riveting message to society on training the incarcerated. His TV show can be seen on MAVTV, YouTube, iTunes, and Amazon Video.
---
Available Sessions - Click on date(s) below.