Course Detail: BUS672 - Leadership Development, Track III: Leading Teams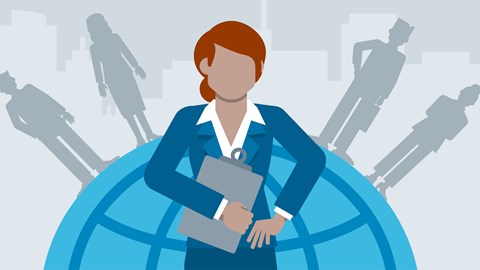 "Leaders must be close enough to relate to others, but far enough ahead to motivate them." -- John C. Maxwell
This comprehensive approach to developing leaders is adaptable to the needs of any organization and features three tracks developed specifically for team leaders, front-line managers, mid-level managers, and emerging leaders.
Why Teams? Unlocking Synergy
In today's climate, which includes a more demanding and sizable workload, teams are an invaluable resource. For teamwork to be most effective, it is important to understand techniques and principles that establish a productive and cohesive team. Learn how to communicate and encourage dialogue that promotes collaborative success.
---


Facilitator Basics
Effective facilitation requires planning, strong communication skills and the ability to guide and control a group process. Learn to create an environment in which this process can flourish, so the group can reach a successful decision, solution or conclusion. Explore techniques for managing common challenges that prevent active participation by all members of the group.
---
Making Meetings Work

---
For those that lead and manage organizations, meetings are part of the process. You know the routine. We show up, sit idle, daydream, table a few items, and set the schedule for the next official gathering. Meetings don't have to be a waste of time. Ensure that the work done in meetings warrants the time and resources taken away from those working independently. Learn how to offer meetings that are dynamic, passionate, focused, and beneficial to all involved.
---
From Conflict to Collaboration: Energizing Teams

Organization leaders are responsible for creating a work environment that enables people to thrive. If turf wars, disagreements and differences of opinion escalate into interpersonal conflict, you must intervene immediately. Conflict management is a key skill, whether you are an individual contributor, a front line supervisor, or member of senior management. Identify key dynamics that lead to conflict and how to effectively manage those dynamics in order to enhance employee engagement and improve productivity.
Register early for best pricing!
Take all three tracks to earn the certificate.
Leadership Development, Track I: Self Mastery and Success
Leadership Development, Track II: Leading Others
---
Available Sessions - Click on date(s) below.