Course Detail: CMP504 - Introduction to Adobe Photoshop®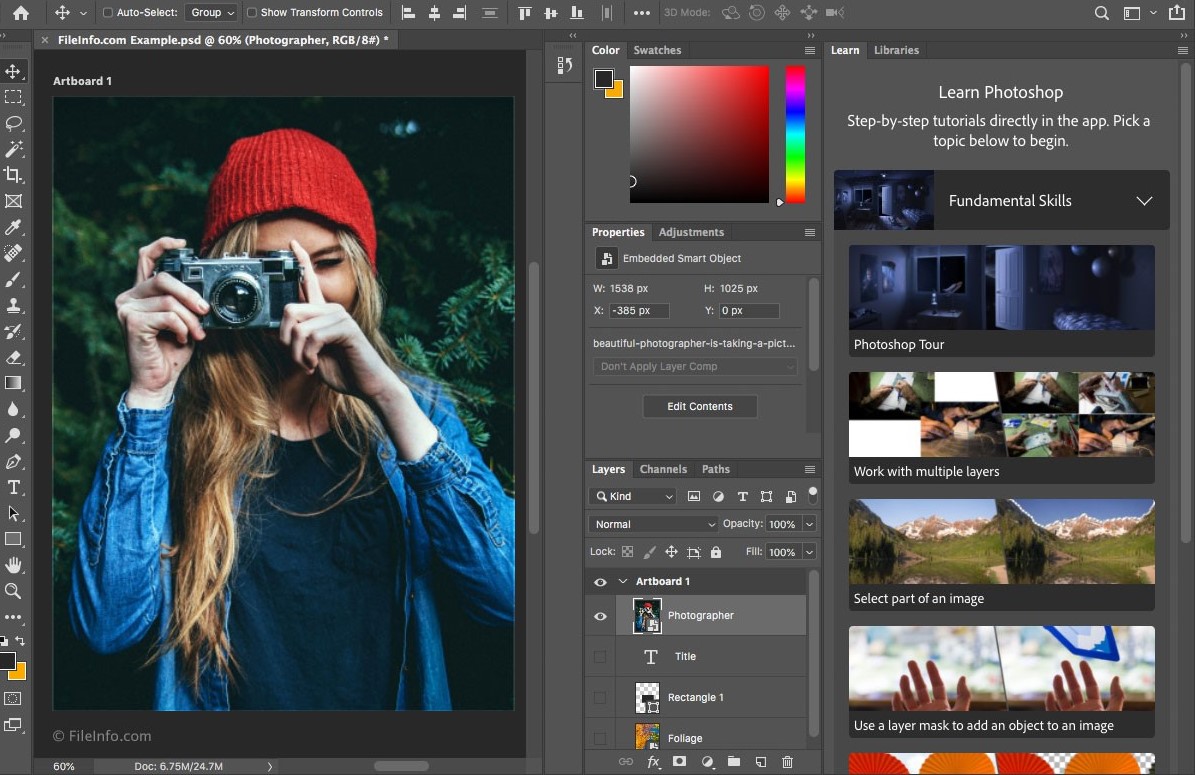 Learn the fundamental features of Photoshop® CC 2022 that will allow you to improve your digital images.
Topics covered will include:
Selection methods
Creating and manipulating layers
Editing tools
Compositing techniques
In addition, this course will cover how Photoshop® can be used as a layout and design tool and will explore various workflows that help create exciting and dynamic images.
Attendance Policy: Students must not miss more than 1 (one) live class session to receive the PFW certificate of completion.
PREREQUISITES
Digital photography experience strongly recommended.
Student Testimonials:
"John's knowledge is amazing! He was able to adapt the course to our needs and was very willing to answer any questions." - Former Student
"Professor was very knowledgeable and gave reasonable assignments for class. Very enjoyable!!" - Former Student
Instructor John Nicklin is the Studio M Media Coordinator at Purdue University Fort Wayne. Nicklin received a BFA in Graphic Design from IPFW and has taught Photoshop® at the Department of Visual Communication and Design. He has a background in digital photography, computer art, video, and music production, as well as being a freelance artist, focused on painting and illustration.
---
Course Pre-requisites
(optional)
Introduction to Photography
Available Sessions - Click on date(s) below.