Course Detail: FIT200 - Women's Self Defense
Learn the most effective techniques to defend yourself against the most common attacks on women.
You will learn how to physically turn your body into a weapon through striking, ground fighting, and self-defense techniques that allow you to go home safely.
Aside from physical training, you will also prepare yourself mentally to be your own best form of protection through learning situational awareness, what realistic attacks are for women, and how to best empower yourself to fight when needed.



Open to females 16 and up.
$20 for students.
$99 for general public.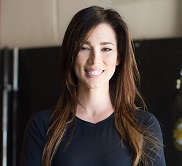 Instructor Meghan Horn, Psy.D. is a Krav Maga Instructor, with over 5 years of training and teaching experience. She has trained with some of the highest ranked Krav professionals in the world. She passed the Krav Maga Practical Instructor course at Wingate Institute in Israel, the birthplace of Krav Maga. Aside from her experience in Krav, she is also a clinical psychologist, in which she received her training in Chicago and Washington D.C. working with people struggling with trauma. The combined paths of psychologist and Krav instructor have allowed Meghan to pursue her passion of helping people learn how to defend themselves physically and mentally becoming more empowered.
---
Available Sessions - Click on date(s) below.