Course Detail: CAA105IA - Private Music Instruction: Organ (Irene Ator)
Private Music Instruction: Organ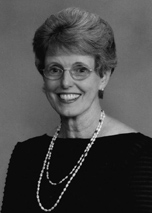 Irene Ator has been an adjunct faculty member teaching studio organ for Purdue Fort Wayne since 1981. She earned a Bachelor of Music Education with organ concentration degree from Indiana University in Bloomington, Indiana. She studied organ with Dr. Robert Rayfield. Prior to coming to Indiana, she studied piano in the Preparatory Department at the Eastman School of Music in Rochester, New York. During and after college she continued her organ studies at Eastman with Dr. David Craighead and Russell Saunders. She is a member of Pi Kappa Lambda National Music Honorary and Mu Phi Epsilon Music Fraternity.

Mrs. Ator has been the organist and harpsichordist with the Fort Wayne Philharmonic since 1981. From the mid 1970s until 2003, Mrs. Ator served as organist in several churches in Fort Wayne. Twenty of those years were spent as Director of Music Ministries and Organist at First Wayne Street United Methodist Church, home of a 1974, three manual, 51 stop Beckerath Organ. She had previously served Trinity English Lutheran Church as Associate Musician with Richard A. Carlson from 1978 to 1981, and as Interim Organist at First Presbyterian Church from 2001 to 2003. For over 25 years she performed many organ recitals both in Fort Wayne and in the surrounding area. She was guest organist at many conferences and summer workshops around the country. Since 1999, Mrs. Ator has been accompanist and assistant to the Artistic Director of the Fort Wayne Children's Choir. She tours annually with the Choir throughout the U.S.and to International Festivals such as Shrewsbury, England and Festival 500 in Newfoundland.

She is currently serving on the Executive Board of the Fort Wayne Chapter ofthe American Guild of Organists and has been Dean of the Chapter twice. She was instrumental in securing the 2001 American Guild of Organists (AGO) Regional Convention in Fort Wayne. Mrs. Ator continues to teach organ and piano privately and is in demand as an accompanist. The Irene Ator Scholarship was established in 2001 to help assist area high school students desiring to pursue organ study.
Irene is married to saxophonist, Dr. James D. Ator, Purdue Fort Wayne Professor Emeritus of Music. Together they performed many Faculty Artist Series saxophone recitals as well as other performances over the years.
Pricing for private instruction with Irene is as follows:
60-minute lessons $35 per lesson

If you are a new student, please contact the instructor to coordinate scheduling before registering.

Irene Ator: ireneator@gmail.com / 260-437-8965

If you are a returning student, please sign up for additional lessons below.
Email Emily Grillo at egrillo@pfw.edu for general information or for registration assistance.
---
Available Sessions - Click on date(s) below.