Course Detail: CAA105AK - Music Instruction: Trombone (Addison Koble)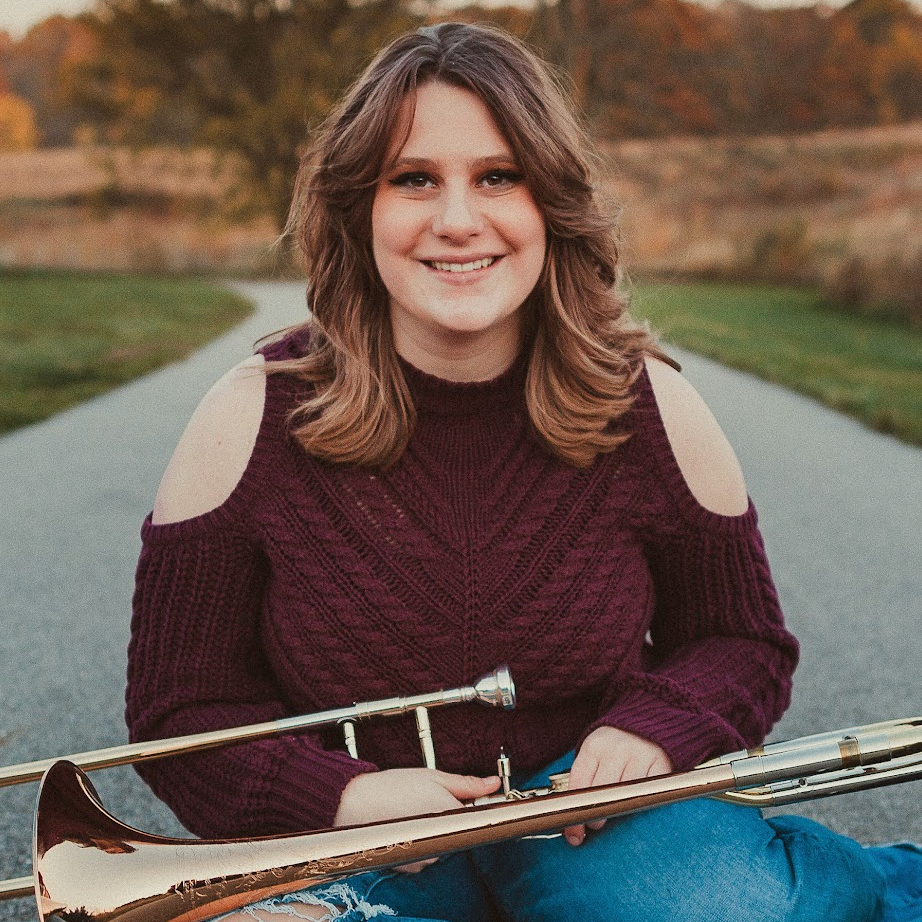 Addison Koble graduated from Garrett High School in 2021 and is currently studying Music Performance at Purdue Fort Wayne where she is a member of the Symphonic Wind Ensemble, Jazz Band, Orchestra, Jazz Combo, and Trombone Ensemble. In July 2022, Addison was the bass trombonist for the World Youth Wind Orchestra Project. She has experience teaching at Garrett High School, South Side High School, and Memorial Park Middle School. As both a tenor and bass trombonist, she is most experienced in classical and orchestral playing. Addison has studied privately with Andrew Hicks, Josh Hettinger, and Evan Zegiel. In her free time, she enjoys going to concerts, collecting records, and traveling.
Addison's rates:
30-minute lessons: $15
60-minute lessons: $30

Contact Addison: kobleaddison@gmail.com | 260-739-8112
New students: please contact the instructor to coordinate scheduling before registering.

Email Molly Papier at mpapier@pfw.edu for registration assistance.
Session Information: 23CAA105AK