Course Detail: CAA105JBM - Private Music Instruction: Violin (Johanna Bourkova-Morunov)
Private Music Instruction: Violin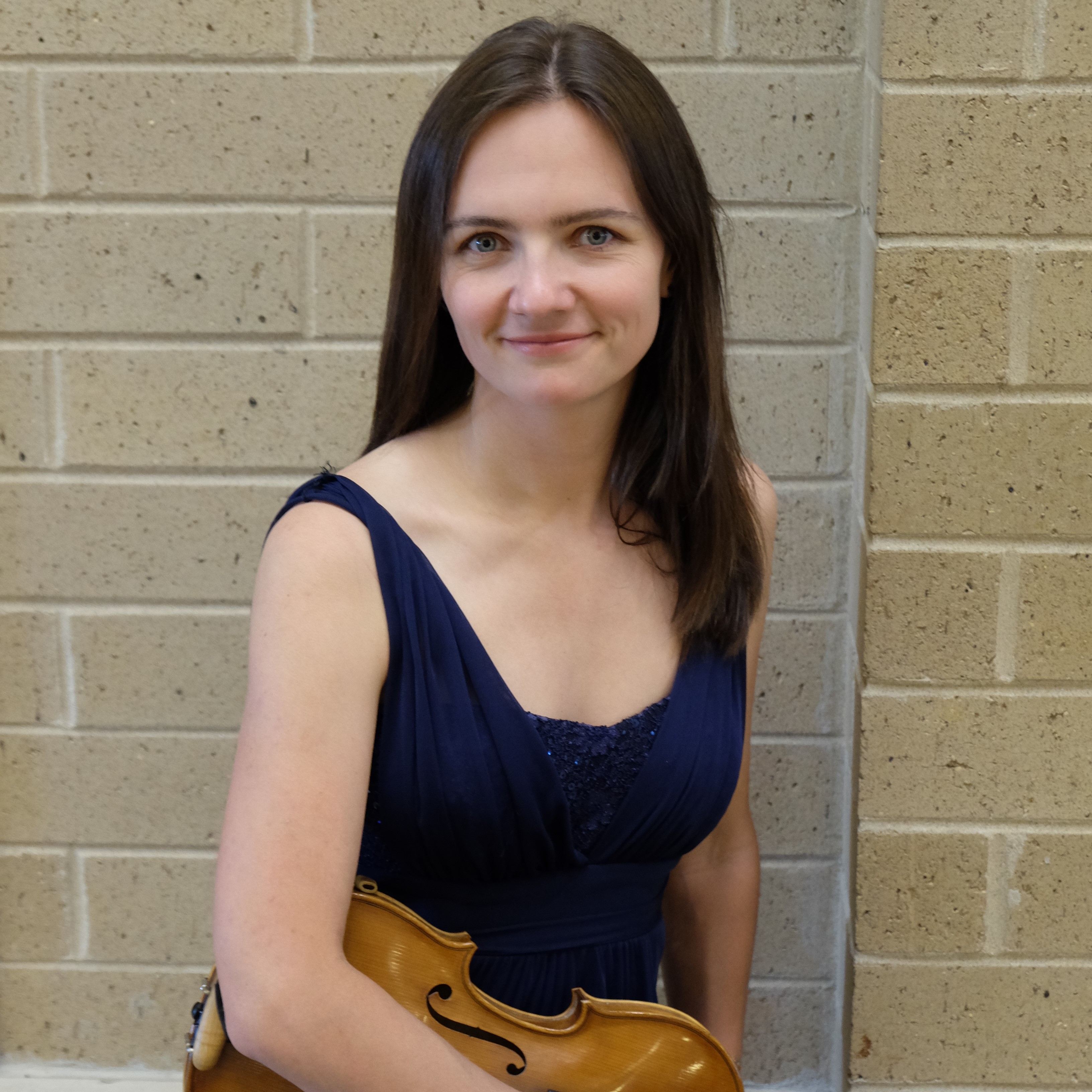 Johanna ("Yana") Bourkova-Morunov is currently serving as acting associate concert master of the Fort Wayne Philharmonic, after serving as assistant concert master in the 2011-12 season. Other full-time positions she has held include section first violin position in the Honolulu Symphony Orchestra, as well as assistant concert master of the Richmond Symphony Orchestra (Virginia). Yana is a native of St. Petersburg, Russia. She began her violin studies at the age of six in the studio of Savely Shalman and traveled extensively throughout Russia, Europe and the US to perform and to assist in Mr. Shalman's master classes. She is a laureate of the St. Petersburg Open Competition of Young Violinists and the International Violin Competition in Murcia, Spain, as well as the Society of American Musicians Competition. She studied at the St. Petersburg Rimsky-Korsakov State Conservatory Junior College with Elena Zaytseva for two years until her family moved to the US, where she began studying with Almita and Roland Vamos at the Music Institute of Chicago. Still as a student of Almita Vamos, Yana attended Oberlin Conservatory and later Northwestern University School of Music, where she graduated summa cum laude in 2004.
She received her master of music degree at the University of Wisconsin-Madison in the studio of Vartan Manoogian as a recipient of the Collins Wisconsin Distinguished Fellowship. She has served as concert master of Northwestern University Symphony Orchestra, UW-Madison Symphony Orchestra, the Mannes College for Music Orchestra and Aspen Music Festival Sinfonia. At the Aspen Music Festival, where she studied for two summers with David Halen, the concert master of the Saint Louis Symphony Orchestra, she has also played in the Aspen Festival Symphony and Aspen Chamber Orchestras. She pursued her professional studies diploma at the Mannes College for Music as a student of Michelle Kim, the assistant concert master of the New York Philharmonic. Yana also has been a member of the Madison Symphony Orchestra, the Brooklyn Philharmonic, Northwest Indiana Symphony Orchestra, Illinois Philharmonic Orchestra, Elgin Symphony Orchestraand Ars Viva!/Chicago Mastersingers orchestra.
Yana has been a featured soloist with the Fort Wayne Philharmonic for the Masterworks and Summer series. She has appeared as a guest artist on the Alumni Recital Series at the University of Wisconsin-Madison School of Music, as well as Faculty Recital Series at Brigham YoungUniversity-Hawaii, where she served on the faculty. Yana is an active chamber musician, frequently performs at the Freimann Chamber Music series, has aired on classical radio stations in Chicago and Seattle, has performed as a guest artist at the Hawaii Performing Arts Festival, and has taken part in numerous sound recordings, including the album "Next!" by Scott Evan Davis. She is married to the Philharmonic's second oboist, Pavel Morunov, and together they are raising two lively toddler daughters.
Pricing for private instruction with Yana is as follows:
45-minute lessons $45 per lesson
60-minute lessons $50 per lesson
If you are a new student, please contact the instructor to coordinate scheduling before registering.
Johanna Bourkova-Morunov: johanna_rosa@yahoo.com / 608-358-0783
If you are a returning student, please sign up for additional lessons below.
Email Emily Grillo at egrillo@pfw.edu for general information or for registration assistance.
Session Detail: 22SCAA105JBM