Course Detail: CON425 - 2022 National LOSS Team Conference


11th Annual National LOSS Team Conference
The Annual National LOSS (Local Outreach to Suicide Survivors) Team Conference is a multi-dimensional, multi-day event that actively explores the public health crisis of suicide. It includes community engagement, nationally recognized subject experts, and strategic conference topics, creating a unique opportunity for mental health professionals, first responders, school counselors, faith leaders, funeral directors, suicide loss survivors, LOSS Team members, and other community members to share and learn about caring for those struggling with a loss to suicide.

This year's conference theme is 'Postvention is Prevention'. Developing a LOSS Team and integrating it into a community provides immediate support and resources to persons who have lost a loved one, friend, or colleague to suicide. LOSS Teams engage in advanced postvention efforts that take place immediately following a death by suicide and provide services, support, and linkage to the suicidally bereaved. Regrettably, in many communities there is no organized response to local suicides, which can leave survivors to feel isolated, guilty, or ashamed as they attempt to find a path forward. The bereaved may struggle for long periods of time before seeking or receiving help. LOSS Teams can change that. Research shows that families touched by suicide that do not receive initial services by a LOSS Team will wait many years before reaching out for help.

What is Suicide Postvention and Why is it Important?

Suicide postvention describes the support provided to suicide loss survivors (such as family, friends, professionals, and peers). Effective and comprehensive postvention services include a LOSS Team to offer support and guidance. Postvention is important because those directly impacted by a suicide loss are in need of support and are at an increased risk of suicide themselves. There is sometimes stigma associated with suicide. This may negatively impact the bereaved individual's willingness to acknowledge the loss and to ask for help. Connecting those bereaved by suicide to helpful resources as soon as possible promotes healing.

What is a LOSS Team and Why is it Important?

LOSS stands for Local Outreach to Suicide Survivors. A LOSS Team is an active model of postvention that involves two or more trained volunteers who go to the scene of a suicide to provide immediate support to those left behind. Having a LOSS Team at the scene of a suicide provides loss survivors with practical support, a connection to resources, and most importantly, an instillation of hope. A LOSS Team includes two or more volunteers - at least one of which is a suicide survivor. The model of a LOSS Team is based on peer support. Having an individual who has lost a loved one to suicide introduce him or herself to the new loss survivor and provide care and support helps to plant seeds of hope. By simply saying, "I lost a loved one to suicide," a volunteer gives permission for the newly bereaved to use the word suicide and allows him/her to know that he/she is not alone.
---
Conference Breakout Sessions & Tracks
You will be asked to select your preferred track at time of registration.

Attendees may attend any session, in any track, during the conference.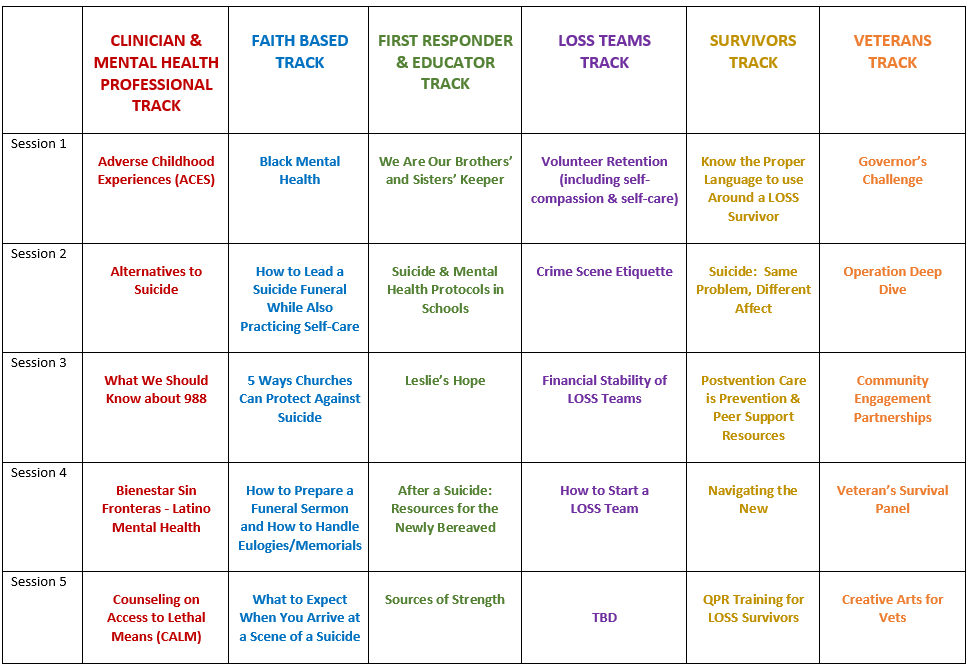 ---
Lodging: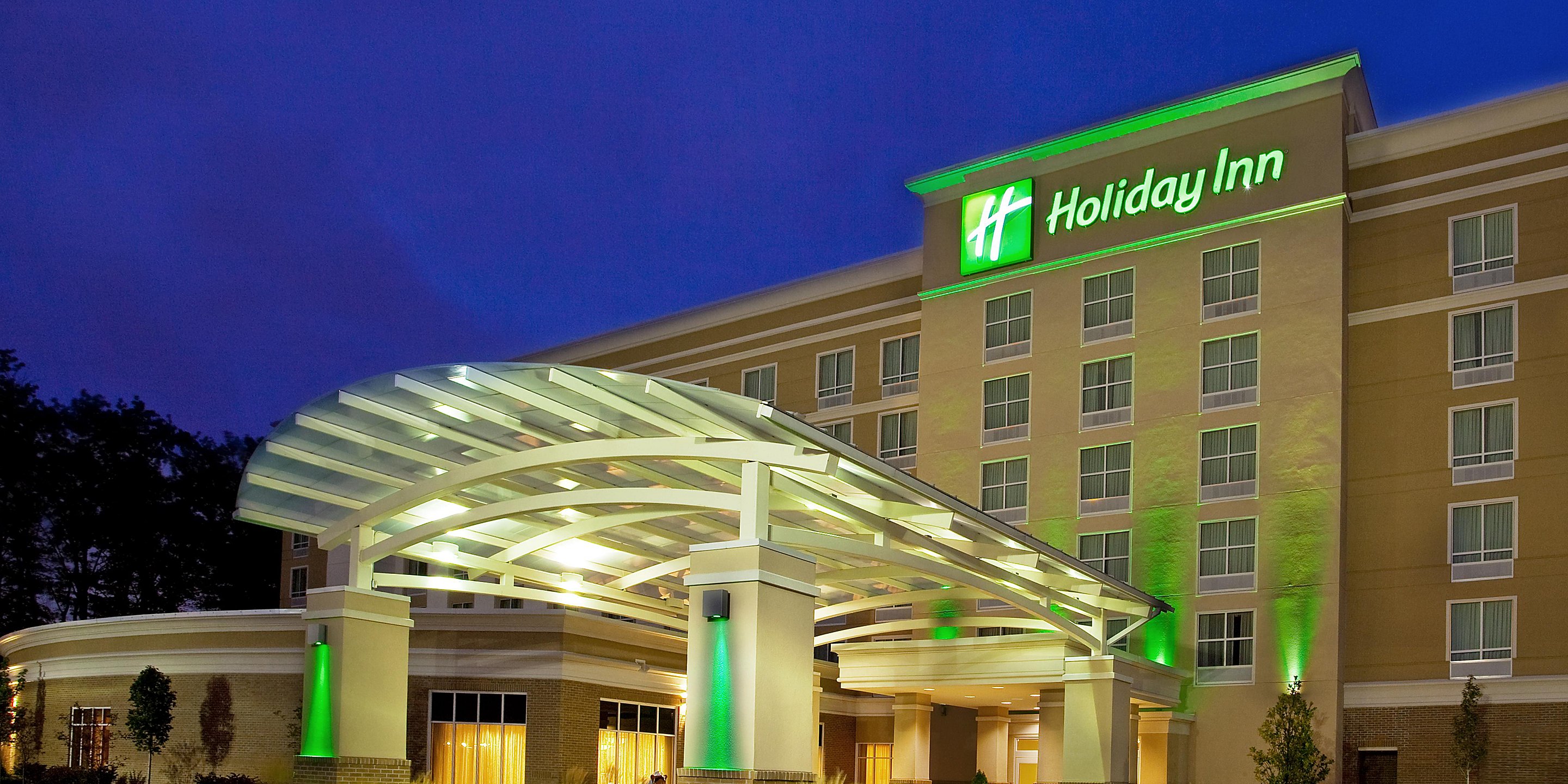 Holiday Inn - Purdue Fort Wayne

4111 Paul Shaffer Drive, Fort Wayne, IN 46825
A block of rooms has been reserved at a discounted rate for conference attendees. The conference hotel is located near the conference venue.

Rooms are limited - book early! RESERVE ROOM NOW

---
Getting to the Conference Venue:

Walking - Approximately 20 minutes across sky bridge and Purdue Fort Wayne campus - VIEW WALKING MAP

Hotel Shuttle - Approximately 5 minutes to conference venue on Purdue Fort Wayne campus. A free shuttle is available for hotel guests.

---
Other Important Information:

Conference fees do not include the pre-conference on Sunday, October 16. You must register separately below.

The ONSITE conference registration fee includes the following:

Admittance to all 4 keynote speakers
Admittance to 5 workshops
CEUs*
Breakfast, lunch, and snacks for both conference days
Optional evening excursion: Trolley ride to downtown Fort Wayne
The VIRTUAL conference registration fee includes the following:
Admittance to all 4 keynote speakers
Admittance to one workshop from each track
LOSS panel
LOSS Team panel

*Continuing education hours are available for conference attendees and are included in the registration fee. Certificates are awarded by Purdue University Fort Wayne and will be emailed after the conference.

SHOULD YOUR COMPANY NEED TO PAY BY CHECK, YOU MAY SELECT THE OPTION TO BE INVOICED DURING REGISTRATION.

---
Pre-Conference: Sunday, October 16

Don't forget to register for the pre-conference training!

Suicide Bereavement Clinician Training: Suicide Prevention & Postvention - Partners in Surviving and Healing
You can register for the Pre-Conference training here: REGISTER FOR PRE-CONFERENCE


Note: The Pre-Conference includes CEUs, breakfast, and lunch.

---
Please contact us at 2022lossteamconference@gmail.com with any questions.

Session Detail: 22FCON425