Course Detail: CMP505 - Introduction to Adobe Illustrator®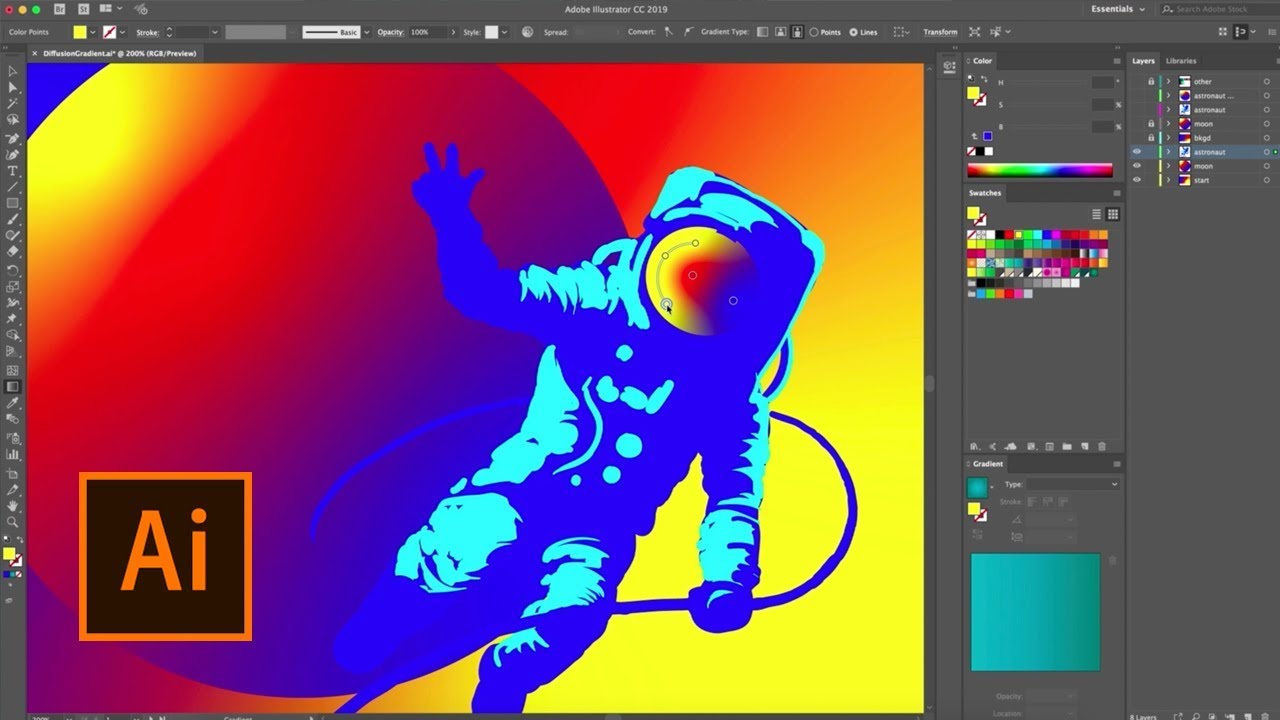 Learn the powerful tools of Adobe Illustrator CC 2022, the industry standard vector drawing and illustration program.
From creating line art and logos to graphic layouts and finished illustrations, this course will cover the fundamental tools needed to use this program productively.
Topics covered include:
Essential Illustrator tools and panels
The Illustrator workspace
Working with color
Using the drawing tools
Adding and formatting text
Working with layers
Attendance Policy: Students must not miss more than 1 (one) live class session to receive the PFW certificate of completion.
PREREQUISITES
Previous experience working with Adobe Photoshop is strongly recommended.
Instructor John Nicklin is the Studio M Media Coordinator at Purdue University Fort Wayne. Nicklin received a BFA in Graphic Design from IPFW and has taught Photoshop® at the Department of Visual Communication and Design. He has a background in digital photography, computer art, video, and music production, as well as being a freelance artist, focused on painting and illustration.
Course Pre-requisites
(optional)
Introduction to Adobe Photoshop®
Session Information: 22FCMP505