Course Detail: BUS576 - Essentials of Launching a Business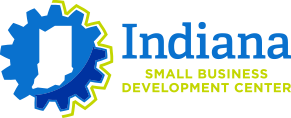 This workshop is your first step towards small business ownership.
Based on the premise that every successful business is built on a solid foundation, this workshop will help you evaluate your business idea and prepare you to create a sound business plan, manage expectations, and increase chances of accessing capital for your new business.
Registration for this course is $25.00. This fee includes digital materials.
Funded in part through a cooperative agreement with the U.S. Small Business Administration, the State of Indiana, and our many local partners. All opinions, conclusions, or recommendations expressed are those of the authors and do not necessarily reflect the views of the SBA. Reasonable accommodations for persons with disabilities will be made if requested at least two weeks in advance by calling your local SBDC.
Session Information: 22FBUS576ONCAMPUS