Course Detail: CMP235 - Blogging and Podcasting 101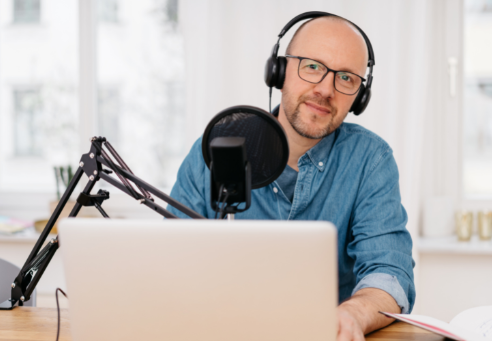 Learn how to create your very own blog and podcast using the tools that you already have available on your computer.
Through hands-on exercises, you will discover the benefits of using free web tools like Blogger, WordPress, Audacity, and YouTube. You will find that creating a blog and podcast is much easier than you ever imagined.

First, you will learn how to develop a plan for the content, setup, maintenance, and how to use free blogging software like Blogger and WordPress to put that plan into action.

After that, learn how to record a professional-sounding audio podcast with a very simple recording tool you already have. You will edit the file with another free software program, add music to it, and then post it online for others to enjoy.

Finally, you will find out how to record a video podcast. You will edit it, add special effects, drop in a podcasting-safe music file, and then publish it online.
---
Course Structure
This course is 6 weeks long, with a two-week grace period at the end. Two lessons are released each week for the six-week duration of the course. Students do not have to be present when lessons are released. You will have access to all lessons until the course ends. However, the interactive discussion area that accompanies each lesson will automatically close two weeks after the lesson is released. As such, we strongly recommend that students complete each lesson within two weeks of its release.The final exam will be released on the same day as the last lesson. Once the final exam has been released, you will have two weeks to complete all of your course work, including the final exam.

---
Instructor
Richard Mansfield is a best-selling author and widely recognized expert on computer programming. He holds a master's degree in English from the University of California, Santa Barbara. He has written numerous articles and columns on computer topics and was the editor of Compute! Magazine. In addition, he has authored or co-authored 44 books. Richard's books have sold more than 600,000 copies worldwide and have been translated into 12 languages.
Session Information: 23FCMP235