Course Detail: CMP504 - Introduction to Adobe Photoshop®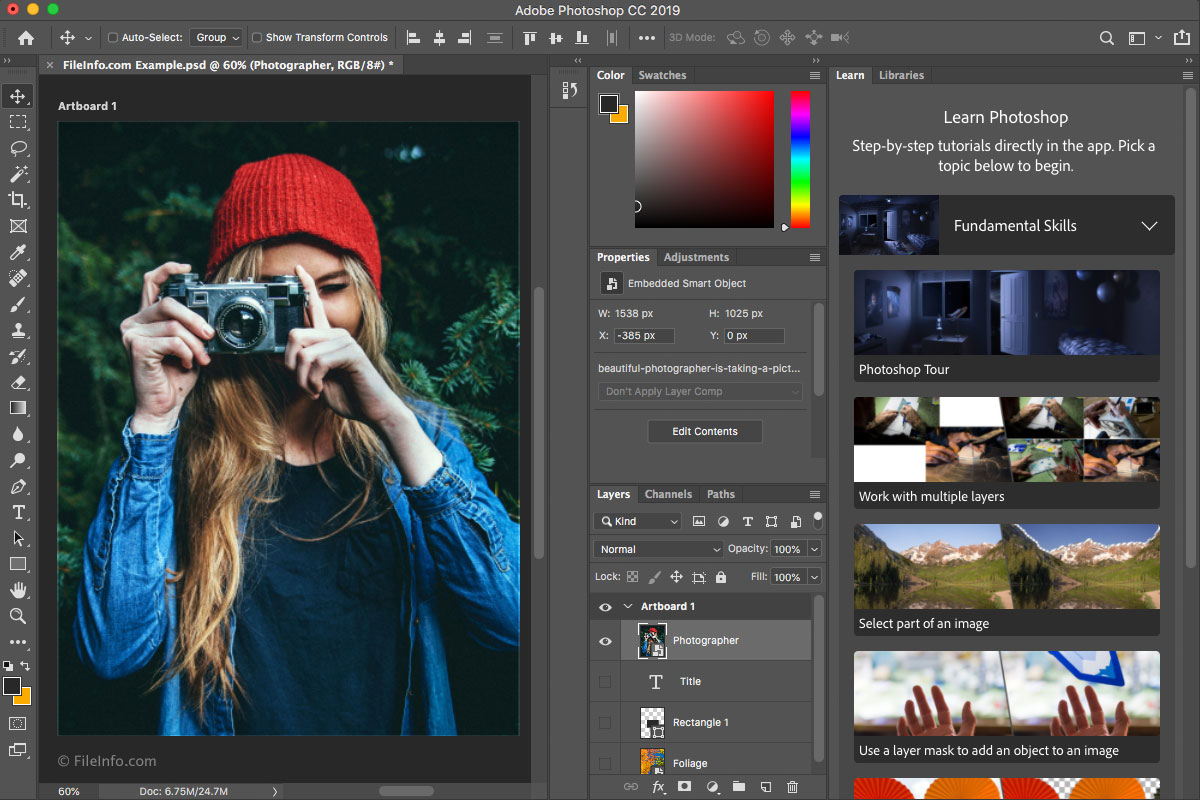 Learn the fundamental features of Photoshop® CC 2020 that will allow you to improve your digital images.
Topics covered will include:
Selection methods
Creating and manipulating layers
Editing tools
Compositing techniques
In addition, this course will cover how Photoshop® can be used as a layout and design tool and will explore various workflows that help create exciting and dynamic images.
This course will be delivered online. Classes will be facilitated by a live instructor during the scheduled course times and students should be prepared to participate in the live sessions. Class participation enhances the online student experience.

Several days prior to the start of your course, you will receive an email with information on connecting to the sessions.
PREREQUISITES
In order to participate in the class, you will need to have the most updated version of Photoshop, Creative Cloud 2020. If you do not currently have the most updated version, the instructor recommends purchasing a 30-day Photoshop CC 2020 subscription from Adobe.com:

AdobeStore - click here

Digital photography experience strongly recommended.
Student Testimonials:
"John's knowledge is amazing! He was able to adapt the course to our needs and was very willing to answer any questions." - Former Student
"Professor was very knowledgeable and gave reasonable assignments for class. Very enjoyable!!" - Former Student
Instructor John Nicklin is the Studio M Media Coordinator at Purdue University Fort Wayne. Nicklin received a BFA in Graphic Design from IPFW and has taught Photoshop® at the Department of Visual Communication and Design. He has a background in digital photography, computer art, video, and music production, as well as being a freelance artist, focused on painting and illustration.
---
Course Pre-requisites
(optional)
Introduction to Photography - NEW!
Available Sessions - Click on date(s) below.