Course Detail: BUS670 - Leadership Development, Track I: Self Mastery and Success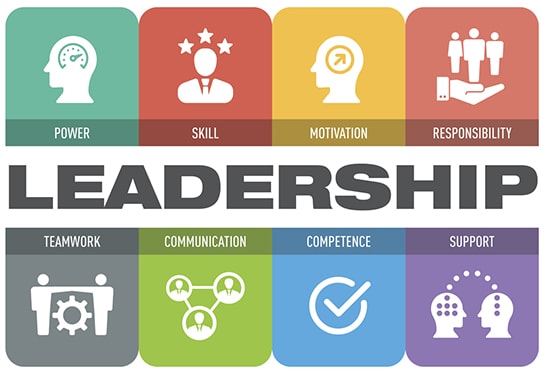 "Leaders must be close enough to relate to others, but far enough ahead to motivate them." -- John C. Maxwell
This comprehensive approach to developing leaders is adaptable to the needs of any organization and features three tracks developed specifically for team leaders, front-line managers, mid-level managers, and emerging leaders.
DiSC Assessment
Each participant will take the online DiSC assessment prior to the start of this program. DiSC behavioral styles include: dominance, influence, steadiness, and conscientiousness. To increase your leadership effectiveness, you must first understand your own behavioral style. Through discussion of all styles, uncover methods and techniques that can help you better lead and manage those around you.

To learn more about the benefits of DiSC assessments and how it benefits teams and individuals, Click Here
---
Emotional Intelligence
Once you learn how to identify and properly label your emotions and feelings, you can then begin to adapt and manage your emotions in order to achieve your goals. Within this module, you will gain the skills to understand, evaluate, and manage your emotions, study various theories, and ultimately use this information to guide your thinking and responses. Employees with high EI are better able to work in teams, adjust to change, and demonstrate more flexibility.
Success IQ

Learn balance, achieve success. Explore theories of
Successful Intelligence
thinking: analytical (abstract thought processing), creative (new ideas), and practical (practical solutions to real problems).
- "Successfully intelligent people define problems correctly and solve those problems that really confront them, rather than extraneous ones. In this way, the same problems don't keep coming back into their lives. They also make the effort to decide which problems are worth solving, in the first place, and which aren't."
- "Successfully intelligent people carefully formulate strategies for problem solving. In particular, they focus on long-range planning rather than rushing in and then later having to rethink their strategies."
Leadership 101: The Basics
Leadership is much more than a title or a position. Great leaders achieve success like professionals in other endeavors like medicine, sports, or engineering: They pay attention to fundamentals. Fundamentals are the foundation upon which greatness is achieved. Learn and discuss techniques to influence change and those responsible for it. As diverse and dynamic as leadership may be, it is an indispensable skill for optimal business success.

Register early for best pricing!
Take all three tracks to earn the certificate.
Leadership Development, Track II: Leading Others
Leadership Development, Track III: Leading Teams
---
Available Sessions - Click on date(s) below.