Course Detail: PER401 - Gardening for Native Pollinators
Do you love margaritas? Pumpkins? Blueberries? Have you thanked a pollinator today?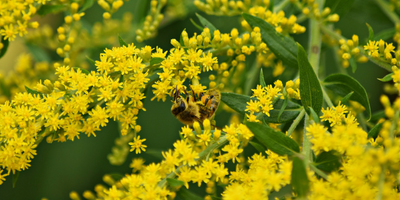 There are over 4,000 native pollinator species in North America that depend upon our gardens and landscapes for food and resources, just as we depend on them. This workshop will provide an overview of our native pollinators and offer techniques that we can use to lure them to work for us in our gardens, while also providing season-appropriate habitats for them in our outdoor spaces.

Instructor Marissa Renz is the owner of Plant Happiness LLC, a gardening company located in Fort Wayne. She is an Advanced Master Gardener and has a B.S. in Public Affairs, Environmental Policy which she received at IPFW. Marissa's research of plants and garden design focuses on creating visually appealing outdoor spaces, that also operate as balanced and functional ecosystems.
---
Available Sessions - Click on date(s) below.