Course Detail: PER190 - Home Organizing Refresh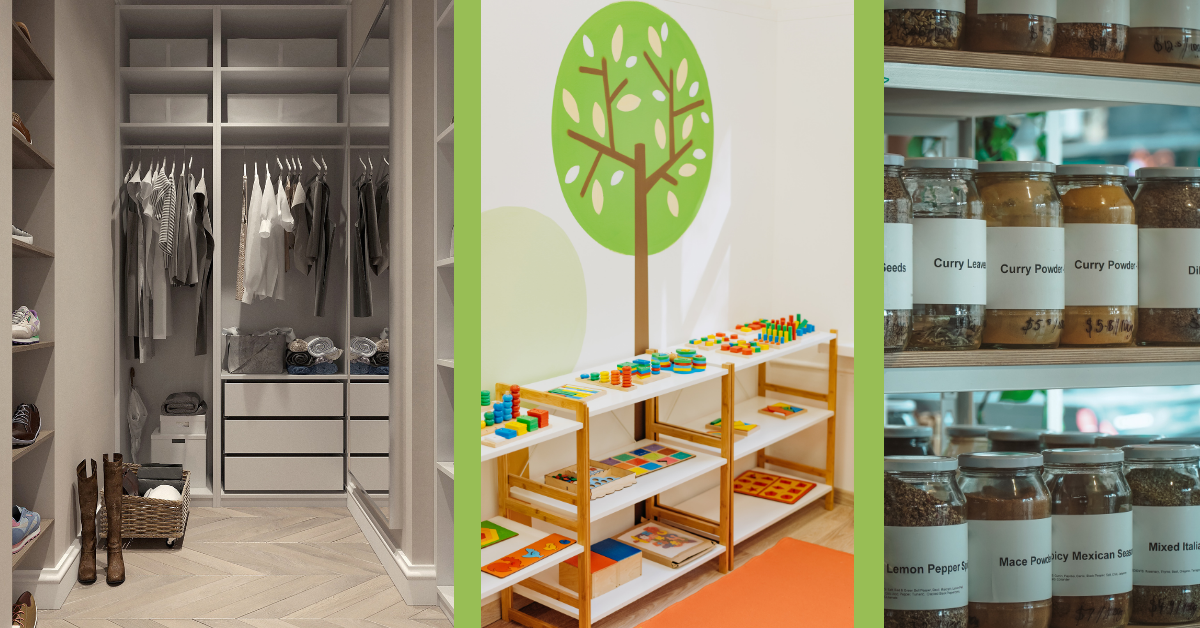 Is your home a source of frustration instead of peace and calm?
Are the piles of stuff overwhelming and do you get sidetracked every time you try to get organized?
Do you waste a lot of time looking for things?
Certified Professional Organizer Emily Fitzgerald will teach you the basic process to organize any space in your home, from the closet to the kitchen and everything in between. Come see the best organizing products on the market and learn helpful storage tips. We'll talk about a few ways to make organizing fun (yes, it can be!) and help you create the home of your dreams.
Student Testimonials:
"Suggestions as to products and best practices were helpful.
Learning about different methods that reflected the individual's style showed that 'one size doesn't fit all'." - Former Student
"
Emily Fitzgerald is a terrific instructor. She uses a lot of her own professional & personal experiences to add another dimension to the class material. Great class from start to finish." - Former Student
I
nstructor Emily Fitzgerald founded her company
OLS Organizing
in 2003 to help clients gain the freedom and time that comes from organized offices and living spaces. She is a Certified Professional Organizer (CPO) and a member of the National Association of Productivity and Organizing Professionals (NAPO). Her enthusiasm and creative ideas make her a frequent speaker at local groups and a recurring teacher at PFW Division of Continuing Studies.
---
Available Sessions - Click on date(s) below.