Course Detail: BUS600 - Executive Leadership, Track I: Shifting Your Lens - NEW!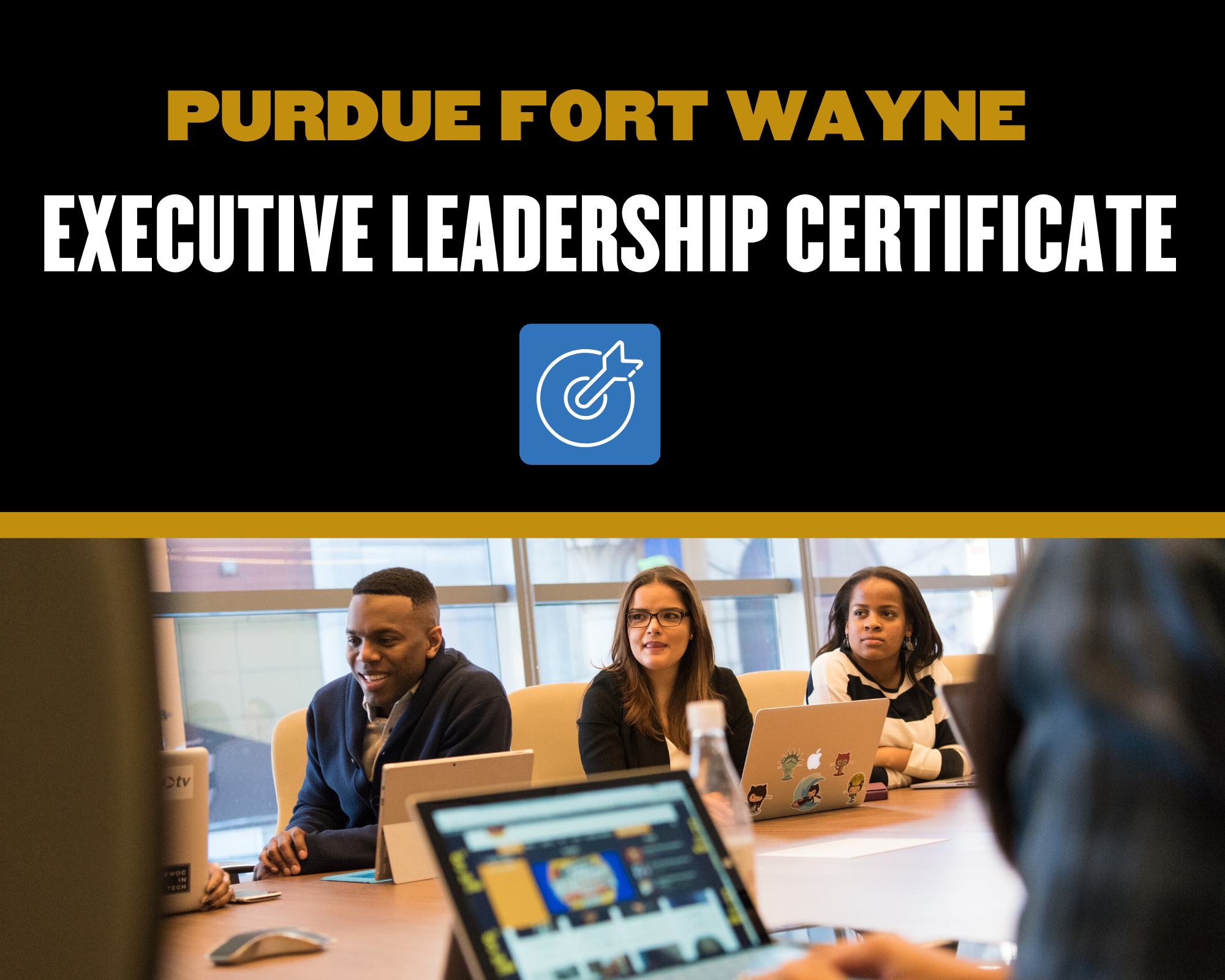 Are you a senior manager motivated to take your leadership to the next level?

We are excited to announce our newest certificate program, offered by faculty from Purdue Fort Wayne's Doermer School of Business. Our Executive Leadership Certificate was developed to help you learn to lead with confidence, analyze critically, and articulate strategically.

Our comprehensive certificate program will help build your ability to lead and manage people, processes, and situations effectively. You will be guided through a series of 12 modules in three tracks focusing on business insight, innovation, and organizational leadership. Utilize design-thinking principles in your everyday management practices and learn to maximize the talent in your organization. You will also build relationships with a diverse group of peers to expand your professional network. Complete all three tracks to earn the certificate.

Prerequisite - For this advanced series, participants will have one of the following:
TRACK I: Shifting your Lens


Leadership versus Management
Quite often used interchangeably, leadership and management are two different concepts that can overlap. Join us to learn how and why one can and should lead irrespective of title or position. We cover some of the key qualities that make a great leader. We also discuss when it is appropriate to follow and when one should lead.
Strategic Decision Making
Successful executives make effective and timely decisions. Informed decision making is critical for the day-to-day operations and long-term strategic direction and vision for any organization. In this course, you will grow your critical thinking and decision-making skills. Through new-found confidence, you will be able to execute when presented with various scenarios leveraging available resources and relevant information.
Leadership Credibility
Integrity. Ethics. Trust. This course focuses on the most important leadership concept. Professional relationships do not exist without this element. With it, you inspire business success, loyalty and commitment, higher levels of performance, and positive climate and culture.
Leadership Innovation
In a globally competitive business environment, organizations need to innovate to remain relevant and competitive. We each bring various viewpoints, perspectives, and experiences to the table, so join us as we learn to leverage diverse thinking and cross-pollination of thought. Through great questions and discussions, ideas build upon ideas to help us drive organizational outcomes.
Additional tracks coming in Fall 2020!

Track II: Organizational Excellence

Organizational Excellence
Leadership Team Collaboration
High-Performance Leadership
Leadership Coaching
Track III: Vision Articulation

Vision Articulation
Organizational Change
The Art of Negotiation
The Art of Networking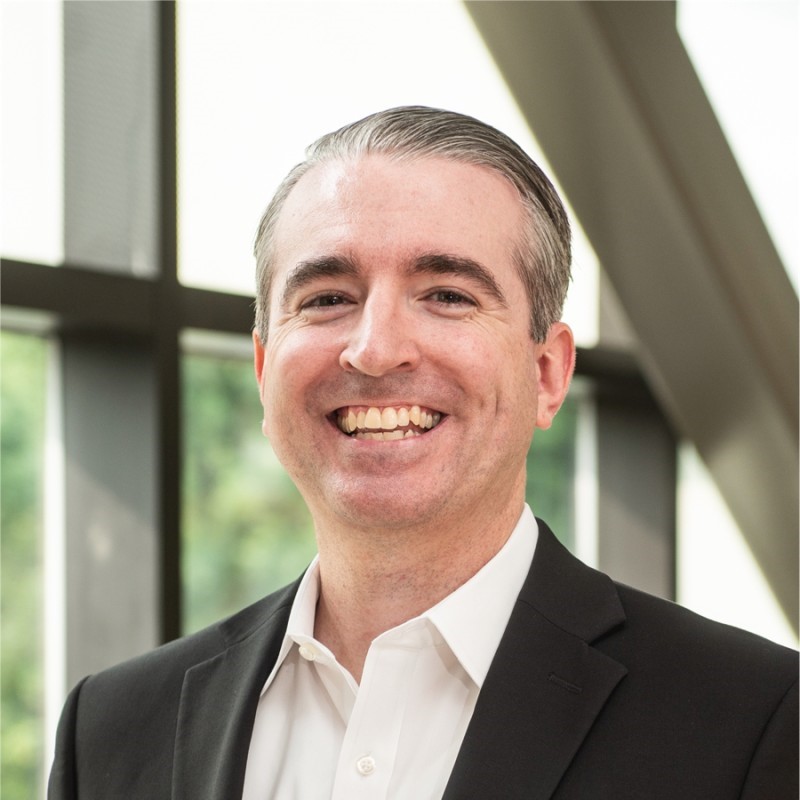 Instructor John Minnich has nearly 20 years of professional experience as both practitioner and university faculty. Over the years, roles have included CFO and nonprofit executive committee leadership including chair, vice chair, secretary, and treasurer. As Doermer School of Business faculty, he facilitates MBA (i.e., strategic financial management) and undergraduate courses. John also maintains a consulting and professional development training practice engaging with current and emerging business and financial leaders. An alum of Manchester University, Leadership Fort Wayne, and Young Leaders of Northeast Indiana Leadership Institute, John has completed certificates in (1) Executive, (2) High-Performance, and (3) Strategic Human Resources Leadership through eCornell.Active in the business and nonprofit community, John serves on several boards and committees including Brightpoint, Community Foundation of Greater Fort Wayne, Financial Executives International (FEI)-Fort Wayne, Indiana CPA Society, Junior Achievement of Northern Indiana, Northeast Indiana HR Association (NIHRA), Public Service Credit Union, and Rotary Club of Fort Wayne. He is the current Vice President of Membership for FEI-Fort Wayne and serves on the Indiana CPA Society Leadership Council, a professional membership organization with nearly 7,500 members.
---
Available Sessions - Click on date(s) below.