Course Detail: PER415 - Drawing Still Life - NEW!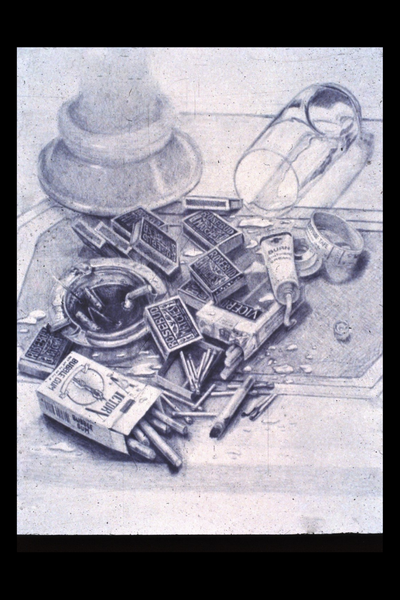 Learn techniques to make your drawings more realistic!
In still life drawing, the artist uses a still object as their subject matter. Think of a piece of fruit for example. Drawing a still object rather than one that can move or change makes it easier to work with. Students interested in learning how to draw, or that would like to improve their artistic skill, will discover techniques that will enable them to draw from life as opposed to a photograph and render more realistic drawings.
Throughout the sessions, students will start by drawing simple objects and then progress to slightly more complicated ones. Students will learn the basics of sighting and measuring with a pencil, perspective, and how to use shadowing to assist in accurately translating what they see to their drawing on the page.
There are many additional mind and body benefits to learning how to draw. Students will learn how to be mindful in the present moment as they immerse themselves in the simplest of objects. They'll also start to discover their own artistic style, strengthen their observational skills, and increase their hand-eye coordination. By the end of this course, students will have a few frameable drawings to share.
Important Notes:
All art supplies are included.
Students should provide a small storage container to store their art supplies (pencils, erasers, sharpener etc.)
This class is open to anyone, at any level, that would like to improve their drawing skills.
Art educators can earn 12 PGPs by participating in this course.





| | |
| --- | --- |
| | Instructor Mary Klopfer has been teaching art for over 22 years. She received her BA in Studio Art/Painting at the University of Saint Francis and her BFA from Bowling Green State University in Painting. She then taught as an associate professor of art for 20 years at the University of Saint Francis. While in graduate school, she developed a love for all things sculpture and has experience in bronze, metal, cement, and stone. She has exhibited locally as well as in Indianapolis' Eiteljorg Museum, Chicago, New York, and, most recently, held a one-person show in Philadelphia. Mary has a love for human anatomy as it relates to drawing and sculpting the figure and developed a course in Anatomy for Artists while on sabbatical studying at the PFAF in Philadelphia. She continues to encourage and support students who seek to learn about and enjoy art making. |
---
Available Sessions - Click on date(s) below.