Course Detail: PER826 - How to Travel Free and Safely
Pursue Your Travel Dreams!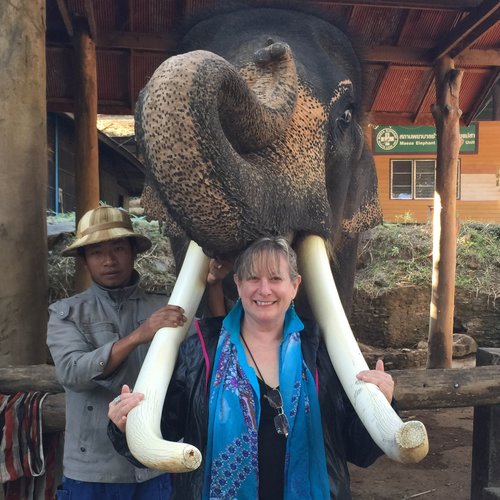 World traveler and national speaker, Gina Henry, shows you how she has prepared for the new "travel normal", including important tips on safety, trip insurance, what to do if you become sick, and other strategies.
Plus, learn how to benefit from the deep travel discounts being offered right now to motivate you to book future travel in 2023 and 2024.
If you are near retirement, changing careers, a student, or someone who likes the idea of making additional income to support your travel dream, this is the class for you. Learn how to earn free airline tickets, hotel nights, tours, and more in the USA and worldwide. You also hear about travel opportunities that exist for volunteering, fun work-vacations, paid travel, teaching English, and remote employment opportunities.
This one-session course will cover the following:
The best resources on where to travel in the USA & overseas and when it is safe to travel to these destinations.

Important websites & travel companies offering deep discounts to motivate you to book travel now (with generous cancellation and change policies).

Safety tips for visiting family and friends on vacation.

What airlines, hotels, and restaurants are doing to protect travelers.

What you can do when you fly, check into a hotel, and dine out for extra safety.

How travel insurance companies are adapting and the best policy options.

Things you can do right now to make your future travel free including: building your reward points for free flights and hotels, learning new work skills, and connecting with organizations that will make your travel more memorable.
Student Testimonials:
"She packed the time with authoritative information she gained from first-hand experience." - Former Student
"I love the information Gina gives. I feel strongly motivated to travel and visit new places, but am not quite there financially, so I am always interested in the "how to." - Former Student
"Extremely informative. Gave a lot of options for travelling free! Came with a 100-page book. Great material!" - Former Student

Fee includes Gina's 100-page digital book, "How to Travel Free & Safely" (valued at $39.95).
About the Instructor:
Visit Gina's website for more information. Click Here

This course will be delivered online. The class will be facilitated by a live instructor, Gina Henry, during the scheduled course time. Several days prior to the start of your course, you will receive an email with information on connecting to the session.

---
Available Sessions - Click on date(s) below.