Course Detail: MFG315 - Cellular Flow Manufacturing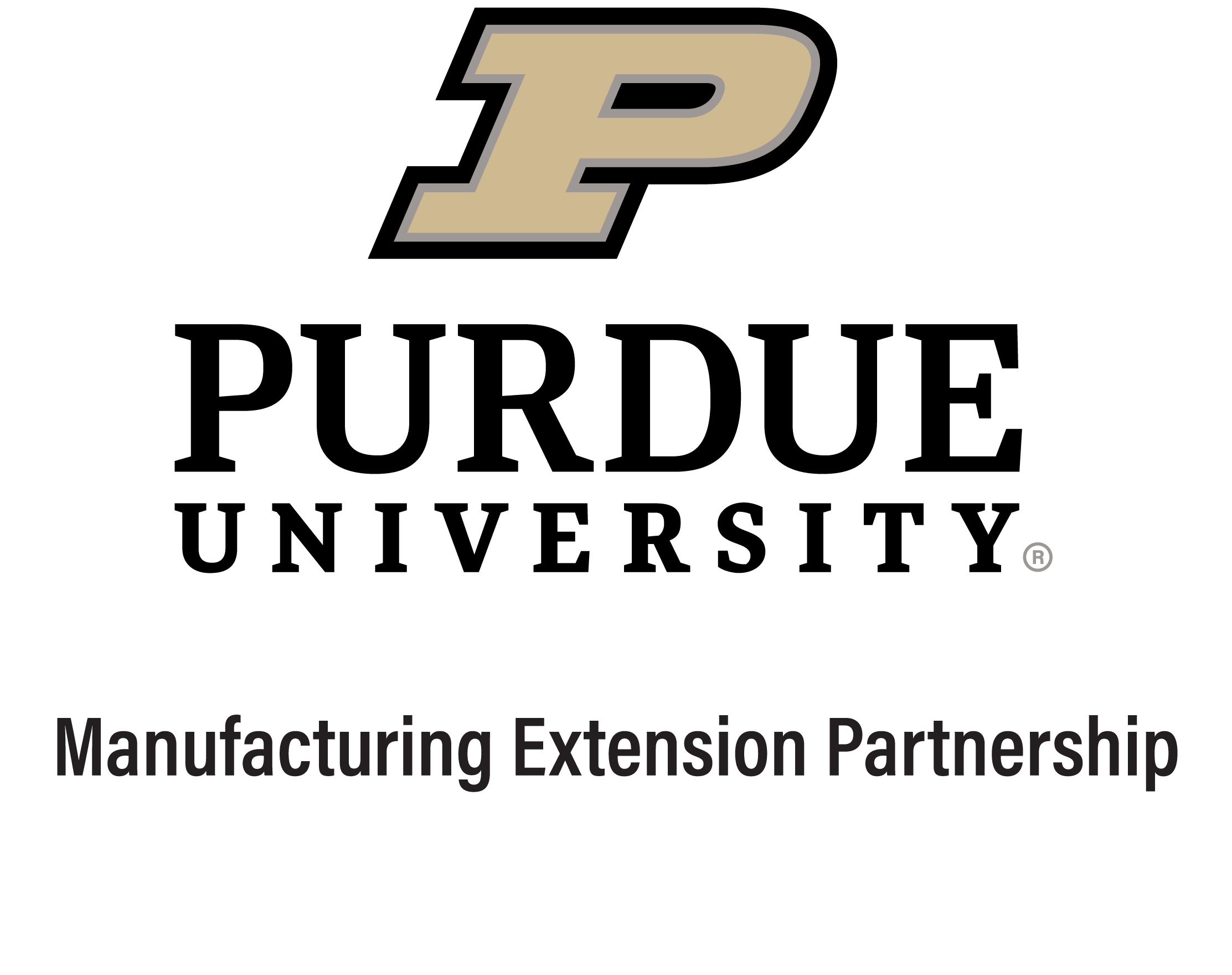 Purdue University Fort Wayne leverages the resources of Purdue University by teaming up with their MEP program to offer this training.
The Mission:
To advance economic prosperity, health, and quality of life in Indiana and beyond. Purdue Manufacturing Extension Partnership (MEP) provides high value, affordable solutions to help businesses increase profitability. As advocates for Indiana's thousands of manufacturers, our staff leverages resources in both the public and private sectors to help identify areas of improvement, streamline processes, and ultimately increase competitiveness.


Cellular Flow Manufacturing
Discover how to link and balance operations to reduce lead times, minimize WIP, optimize floor space usage, and improve productivity using a five-step process for designing and implementing work cells.
Experience the results of Cellular/Flow Manufacturing principles in this program as you apply them yourself in a lifelike simulation.
First, you will earn the concepts of Cellular/Flow Manufacturing. Then, you will help transform the traditional batch production area to a cellular layout. You will be stunned by the dramatic changes in the way the product flows, so that customer demand is met-on time, every time.
When processes are balanced, the product flows continuously and customer demands are easily met. Cellular/Flow Manufacturing is the linking of manual and machine operations into the most efficient combination of resources to maximize value-added content while minimizing waste.
Take all five workshops to earn the certificate:
Problem Solving Using PDCA, A3, and Root Cause Analysis
Standard Work & Error Proofing
This workshop will be offered in-person on Purdue Fort Wayne's campus. Please see current health and safety guidelines and requirements here: Purdue Fort Wayne Health & Safety Guidelines
---
Available Sessions - Click on date(s) below.