Course Detail: MFG309 - Principles of Lean Manufacturing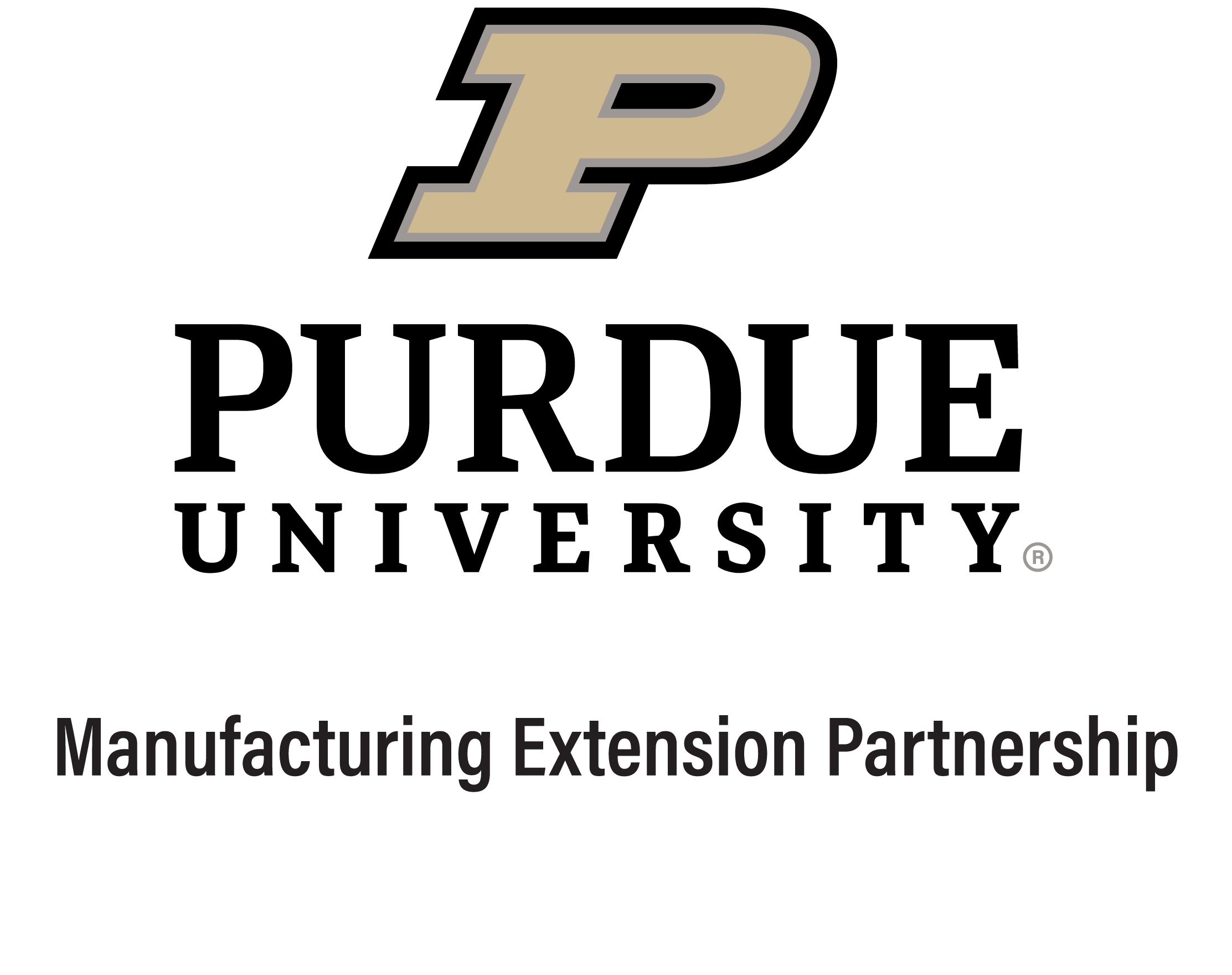 Purdue University Fort Wayne leverages the resources of Purdue University by teaming up with their MEP program to offer this training.
The Mission:
To advance economic prosperity, health, and quality of life in Indiana and beyond. Purdue Manufacturing Extension Partnership (MEP) provides high value, affordable solutions to help businesses increase profitability. As advocates for Indiana's thousands of manufacturers, our staff leverages resources in both the public and private sectors to help identify areas of improvement, streamline processes, and ultimately increase competitiveness.


Principles of Lean Manufacturing
Attend this one-day workshop with a "live" simulation that guides you through the transition from a traditional manufacturing approach to that of a lean manufacturing environment!
Waste is eliminated, productivity increased, and you gain a competitive edge in the marketplace. Principles of Lean Manufacturing, or Lean 101 as we call it, are part of an integrated suite of Purdue MEP tools and services developed specifically for manufacturers.
At this workshop you'll learn the principles of lean manufacturing and how to apply them. During the simulation exercises, as a member of the production team for Buzz Electronics, you'll apply lean concepts such as standardized work, visual signals, batch-size reduction, pull systems and more.
Experience firsthand how lean improves quality, reduces cycle time, improves delivery performance, reduces WIP and enables Buzz to show a profit.
This one-day class is the ideal beginning for your company's lean training program.
Learn the principles of Lean Manufacturing: applying Lean concepts such as standardized work, batch-size reductions, pull systems and more.
You'll experience firsthand how Lean improves quality, delivery, performance, reduces time and Work-in-Process (WIP) and increases profits. Most important, learn how Lean makes the job easier!
Through the use of a simulation, you will help your team transform the plant into a lean assembly facility.
People are just as important as the process when going through a Lean transformation. Change management will be discussed and why it is important that "Everyone needs to see it."
Take all five workshops to earn the certificate:
The 5S System: The Visual Workplace
Quick Changeover/Set-Up Reduction
This workshop will be offered in-person on Purdue Fort Wayne's campus. Please see current health and safety guidelines and requirements here: Purdue Fort Wayne Health & Safety Guidelines
---
Available Sessions - Click on date(s) below.