Course Detail: MFG308 - Value Stream Mapping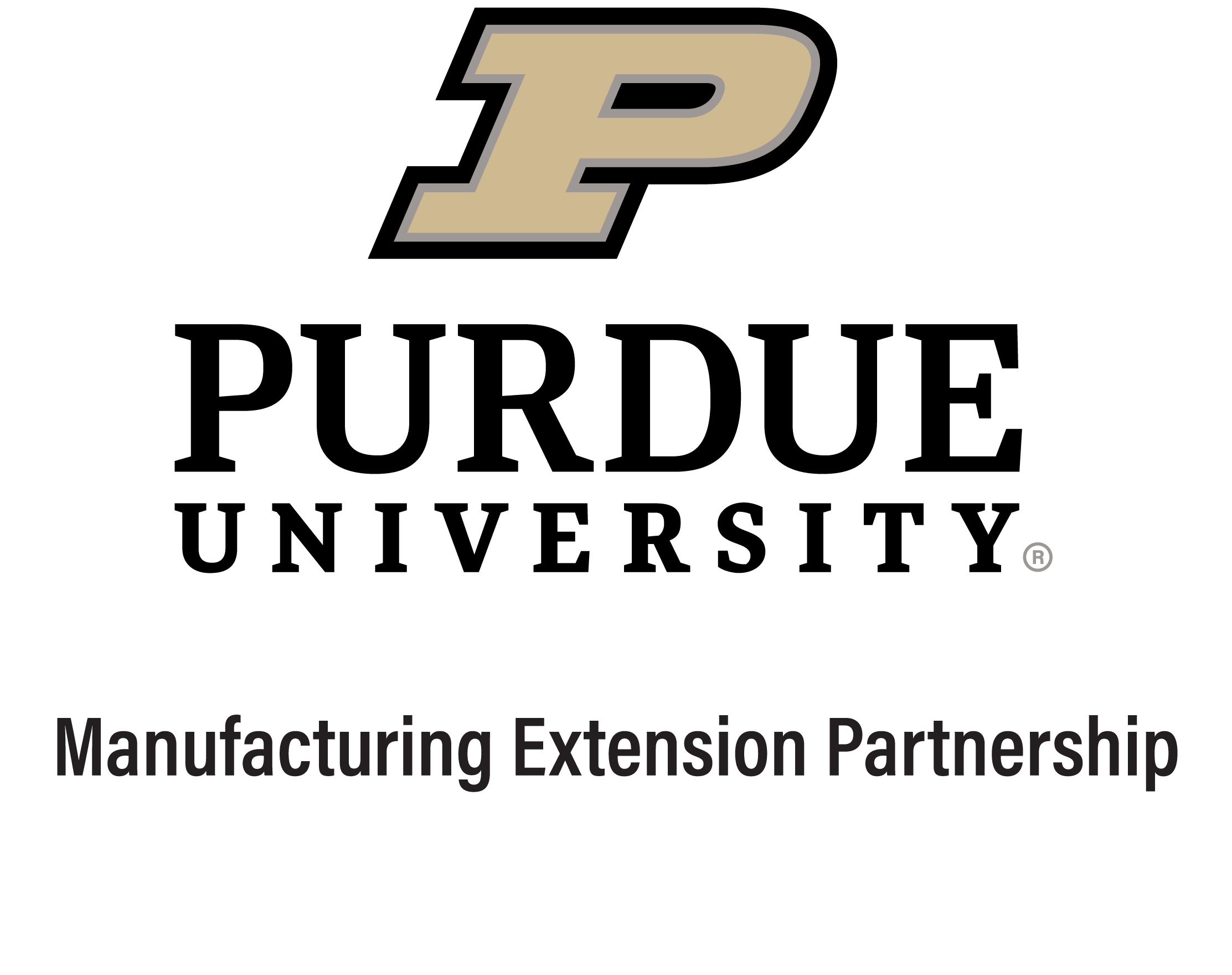 Purdue University Fort Wayne leverages the resources of Purdue University by teaming up with their MEP program to offer this training.
The Mission:
To advance economic prosperity, health, and quality of life in Indiana and beyond. Purdue Manufacturing Extension Partnership (MEP) provides high value, affordable solutions to help businesses increase profitability. As advocates for Indiana's thousands of manufacturers, our staff leverages resources in both the public and private sectors to help identify areas of improvement, streamline processes, and ultimately increase competitiveness.


Value Stream Mapping
During this program you use the powerful Value Stream Mapping tool to create a current state map or Acme Stamping, a real-world firm featured in a detailed case study. Use the VSM icons and learn the common language of Lean as you draw your current state map for Acme. Next, you analyze Acme's current state, find the non-value-added activities, and then draw a future state map for Acme that eliminates those activities. You also develop a plan for attacking those non-value-added activities.
Learn how to create a value map of your current-state and future-state processes. This technique helps the manufacturer understand the total flow of the value stream, see the sources of waste, determine common language about the process, show links between information and processes, develop an improvement plan, and prioritize activities. Participants learn how to eliminate the waste in the system and achieve dramatic improvements to their processes.

Take all five classes to earn the certificate:
Principles of Lean Manufacturing
The 5S System: The Visual Workplace
Quick Changeover/Set-Up Reduction
This workshop will be offered in-person on Purdue Fort Wayne's campus. Please see current health and safety guidelines and requirements here: Purdue Fort Wayne Health & Safety Guidelines
---
Available Sessions - Click on date(s) below.