Course Detail: MFG303 - The 5S System: The Visual Workplace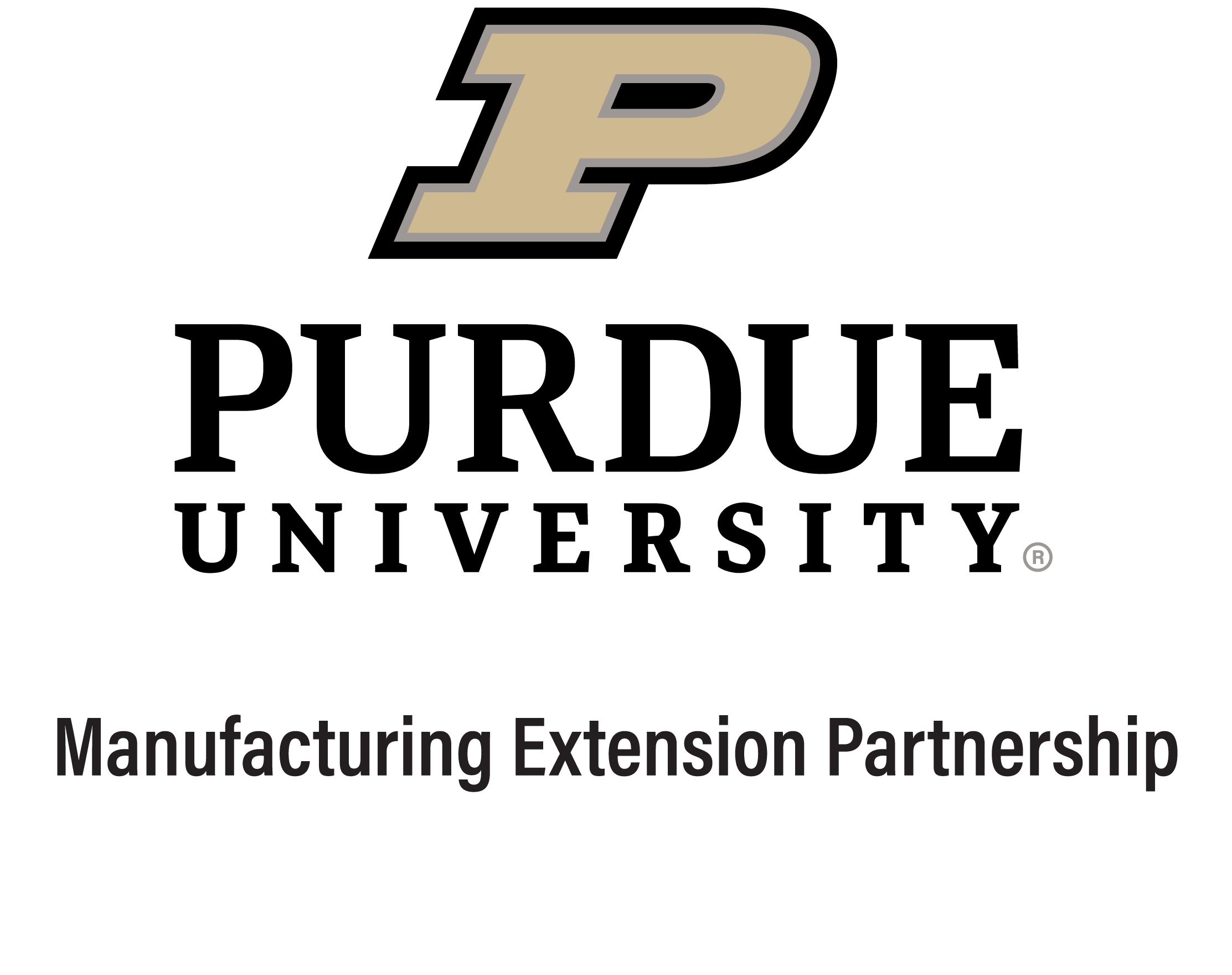 Purdue University Fort Wayne leverages the resources of Purdue University by teaming up with their MEP program to offer this training.
The Mission:
To advance economic prosperity, health, and quality of life in Indiana and beyond. Purdue Manufacturing Extension Partnership (MEP) provides high value, affordable solutions to help businesses increase profitability. As advocates for Indiana's thousands of manufacturers, our staff leverages resources in both the public and private sectors to help identify areas of improvement, streamline processes, and ultimately increase competitiveness.


The 5S System: The Visual Workplace
This program offers you an opportunity to experience first-hand how the 5S System reduces waste in the mounting plate assembly area of a simulated production facility.
Participants of this course learn the concepts of the 5S System and then apply them to transform a cluttered, disorganized production area into a clean, organized, and orderly workplace.

The 5S System includes:
- Sort through all items
- Set in order remaining items
- Shine or clean everything
- Standardize the first 3 steps by implementing visual displays and controls
- Sustain the gains

Take all five workshops to earn the certificate:
Principles of Lean Manufacturing
Quick Changeover/Set-Up Reduction
This workshop will be offered in-person on Purdue Fort Wayne's campus. Please see current health and safety guidelines and requirements here: Purdue Fort Wayne Health & Safety Guidelines
---
Available Sessions - Click on date(s) below.