Courses
Revisit or learn for the first time the basic techniques needed to enjoy golf as recreation and sport. Solidify the essentials of setup, grip, posture and alignment. Increase your comfort with the game to better enjoy yourself on the course.

---
September 9-11, 2019, RIVERS
If you are a golfer looking to lower your score by improving your short game, this class is for you. Develop your putting, chipping and pitching.
---
August 5-19, 2019, RIVERS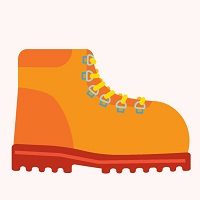 Explore the fantastic landscape of Arches and Canyonlands National Parks with former NPS Ranger Damian Fagan. Learn about the unique natural and cultural features of the regions while hiking through canyons, over slickrock, and under stone arches. Explore the prehistoric Ancestral Puebloan culture that occupied this region and learn about the desert environment.
---
May 23, 2019 to October 12, 2019, CHLAB 301