Special Events
Courses & Events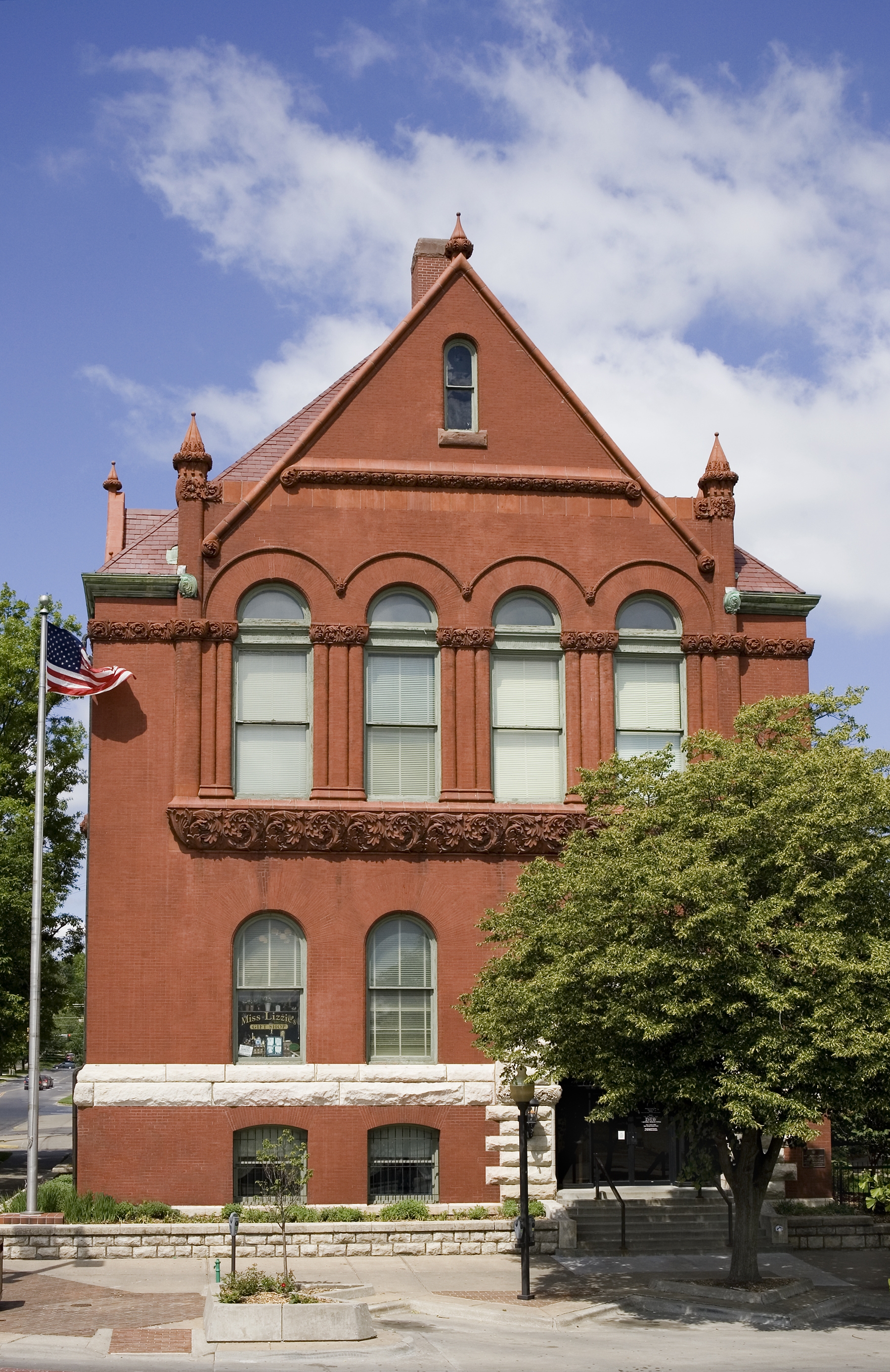 The Watkins Museum of History, in partnership with the Osher Institute, invites you to a special tour of Encountering John Brown. This traveling exhibit tells the story of the radical abolitionist and his antislavery career through the eyes of people he met along the way, including Harriet Tubman and Robert E. Lee. This special Osher Institute event will also feature tours of two supplementary exhibits on the Bleeding Kansas era in Douglas County, as well as a talk by John Brown himself (as portrayed by local historian Kerry Altenbernd). Join us for this exclusive Osher event.
---
Friday, October 29, 2021, Watkins Museum of History (Lawrence, KS)

What's the matter with Kansas? Too few people know just how cool it is! This state has less than 1% of the nation's population, and yet Kansas has changed the world in remarkably positive ways. In Kansas from A to Z, you'll earn about some of the most important and interesting people, places and products from the rolling plains of the 34th state. After taking this course, you'll swell with pride when you tell people that you come from the land they call Kansas, from which so many good things come.

Instructors Bio: Rex Buchanan,

Director Emeritus of the Kansas Geological Survey and the author/co-author of several books (Roadside Kansas, Petroglyphs of the Kansas Smoky Hills) and veteran news broadcaster

J. Schafer

, from Kansas Public Radio, are your tag-team instructors. Each of them will take letters from the alphabet and connect them to something unbelievably interesting, important or just worth knowing. In this class, you'll learn how Kansas's contributions to society have made the world a much better place, for without Kansas, the free world might have perished, the universe would be smaller and the modern civilization we enjoy today would still be a distant dream.

Rex Buchanan

, who grew up in Little River, and

J. Schafer

, who grew up in Great Bend, are lifelong Kansas natives and world travelers. They will regale you with tales both large and small about the greatest state in America. Yes, Kansas!
---
Wednesday, October 27, 2021, Osher Institute, St. Andrews Office Facility and Online (Lawrence, KS)

Dave Kendall and Rex Buchanan collaborated in the production of a documentary focusing on the history of the Santa Fe Trail. Entitled "The Road to Santa Fe: A Convergence of Cultures," this 90-minute program premiered in conjunction with the bicentennial of the trail in September of 2021.

In this session, you will screen excerpts from the documentary as well as other short videos connected to the project. Kendall will describe the manner in which the program was produced, providing a few anecdotes of challenges that arose and background on those appear in the program, including historians such as Leo Oliva, a founding member of the Santa Fe Trail Association; Jennie Chinn, director of the Kansas Historical Society and Frances Levine, director the Missouri Historical Society and former director of the New Mexico History Museum in Santa Fe. Buchanan will share his views on the significance of the trail, providing an assessment of the challenges that travelers on the trail faced as they traversed through a landscape that changed significantly as they passed from one end of the trail to the other.




Spices didn't just make merchants rich across the globe - they established and destroyed vast empires, revealed entire continents to Europeans and tipped the balance of world power. If the modern age has a definitive beginning, it was sparked by the spice trade. Arab traders controlled the spice trade between Europe and the East for almost 5,000 years until Europeans started looking for a new route to the Far East. Thus began the Spice Trade, and the Age of Exploration helped lay the foundation for the modern world - all in the pursuit of a more flavorful dinner.

Instructor Bio: Chef Larry P Canepa

is a Certified Culinary Educator with over 40 years of food and beverage experience and 20 years of teaching expertise in cooking, food and culture, and STEAM-focused classes to every age of student from K-8 to post-secondary and beyond. He has taught culinary classes at Le Cordon Bleu, the International Culinary School at the Art Institute, corporate wellness events, libraries, community centers, and public and private elementary schools throughout the valley. His engaging, entertaining, educational 'food-tainment' presentations have been enjoyed by hundreds of local and national audiences.
---
Monday, October 25, 2021, Zoom Facilitated Sessions (Online, WEB)

Vincent Van Gogh painted over 900 works in his brief 10-year career, and he is loved by many, but understood by few. As we enjoy many of these amazing pieces, we will look at the three places that influenced him the most - Paris, Arles, and Auvers-sur-Oise - and will discuss the important relationships that shaped him over his short life. We'll also learn about his obsession with Japanese art and culture and see how he expressed it in some of his work. Understanding more about the man and his art will help us answer the question of whether his illness inspired or impeded his creative work and will certainly enrich our experience whenever we look at a Van Gogh painting.

Instructor Bio: Janice Stuerzl

has a lifelong passion for art history. After retiring from a 20-year career in social work, she became a docent at the Nelson-Atkins Museum of Art. She has contributed research on French decorative arts for interior design books and has been field editor for interior design articles in national magazines.
---
Friday, November 19, 2021, Zoom Facilitated Sessions (Online, WEB)

The course will compare the U.S. rankings in over 25 key global categories for 2021. We'll consider economic factors like incomes, deductions and taxes; the environment & pollution; energy sources; healthcare costs and outcomes; marriage, divorce & birth rates; education levels & achievement; life expectancy and paid vacations; population trends; an index on religiosity & atheism; immigration populations & trends; a national prosperity index; murder and crime rates; a change readiness index; happiest & most competitive countries; "best" countries ranked, "where" to be born - 2021; et al. All charts and links to data sources will be provided to participants.

Instructor Bio: Doug Stowell

has had various career highlights including as Director of Market Research for the Xerox Corp., U.S., Director for the U.K. firm National Opinion Polling, Ltd., and Senior Consultant with Wirthlin Polling in DC. He opened his own firm in 2002 and continues today conducting global consumer issues surveys and political polls.
---
Tuesday, October 19, 2021, Zoom Facilitated Sessions (Online, WEB)