Special Events
Courses & Events
Wednesday, July 20 - Friday, July 22 (First come, first served. This event will sell out!)
The Crystal Bridges Museum of American Art in Bentonville, Ark., boasts a world-class collection of American masterworks on 120 acres of natural Ozark landscape. During our time at the museum there will be lots to experience including various tours such as:
Bachman-Wilson House - Enjoy this exquisite Frank Lloyd Wright house built originally in New Jersey, but skillfully disassembled and reconstructed on a specially designed site. Self-guided tour.
Architecture Tour - This tour introduces the unique features of Moshe Safdie's design (who also designed the Kauffman Center) and provides insights into some of the challenges the site posed. Docent-led tour.
Collection Highlights Tour - Visit some of the best-known names in American art, including Gilbert Stuart's George Washington, Asher B. Durand's Kindred Spirits and Norman Rockwell's Rosie the Riveter. Docent-led tour.
Art Trail Tour - View the sculptures, waterways, and native plants found along Crystal Bridges' Art Trail-a paved path that includes a moderate slope with incline requiring appropriate footwear. Self-guided tour.
Kusama Infinity Mirrored Room - Artwork by Yayoi Kusama is an enclosed room filled with mirrors and dotted, color-changing paper lanterns. Not for individuals sensitive to flashing lights. View time is 60 seconds.
Temporary Exhibit "Dirty South" - Self-guided tour.
You will also be able to visit "Architecture at Home," an outdoor exhibit and spend time in the various galleries, library, and trails on the property.
Wednesday, July 20
We'll enjoy lunch at Press Room in historic downtown Bentonville, followed by our first tour. That evening we'll have dinner at Fred's Hickory Inn.
Thursday, July 21
After breakfast, we'll board the bus for a visit to the Museum of Native American History, nominated for Top 10 History Museums by USA Today, before returning to Crystal Bridges for more scheduled tours and/or exploring the museum, gift shop and grounds on your own. You'll enjoy an included lunch at your pace and on your schedule. That evening we'll explore downtown Bentonville and dinner on your own in one of the colorful restaurants.
Friday, July 22
Following breakfast we'll travel to Lamar, Mo., birthplace of Harry Truman. Then we're on to Fort Scott, where we'll enjoy lunch and a visit to the Gordon Parks Museum on the campus of Fort Scott Community College.
Schedule: Wednesday, July 20
7 a.m. - Coach departs Lawrence Osher Institute, 1515 St. Andrews Dr., on Wed. and returns on Fri. around 4 p.m.
8 a.m. - Coach departs KU Edwards Campus, 12600 Quivira Rd., Overland Park, on Wed. and returns Fri. around 3 p.m.
$510 fee per person - double occupancy
$610 fee per person - single occupancy
Fee includes coach transportation, lodging, two breakfasts, three lunches and dinner on Wednesday evening. Dinner on Thursday is not included.
Refund must be requested by June 29 minus a $100 administrative fee.
---
July 20-22, 2022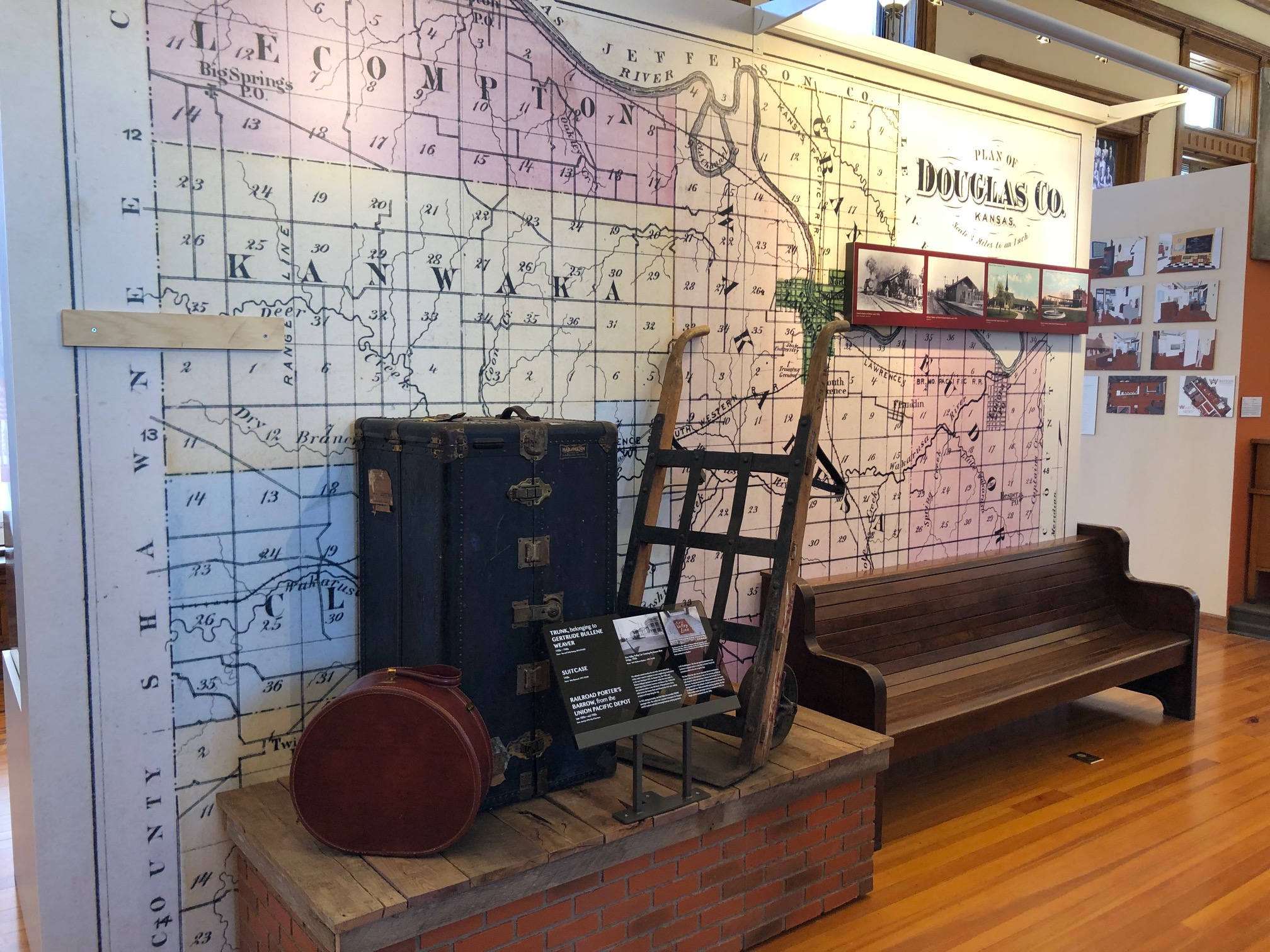 The Watkins Museum of History invites you to explore their newly opened third-floor core exhibits about local history. Experience a wide range of eras and topics of Lawrence heritage, including business development, education, agriculture and Native American life through compelling artifacts, images, and computer interactives. This exclusive Osher program will include guided tours and a special presentation in J. B. Watkins personal office on the Bowersock Mills and Power Company, a Lawrence economic powerhouse for many decades. The event will conclude with lunch and a tour of new art on display in the museum's Community Room.
Friday, July 15
10 a.m. - Noon
Watkins Museum of History 1047 Massachusetts St., Lawrence
$45 fee includes tour and lunch.
---
Friday, July 15, 2022, Watkins Museum of History (Lawrence, KS)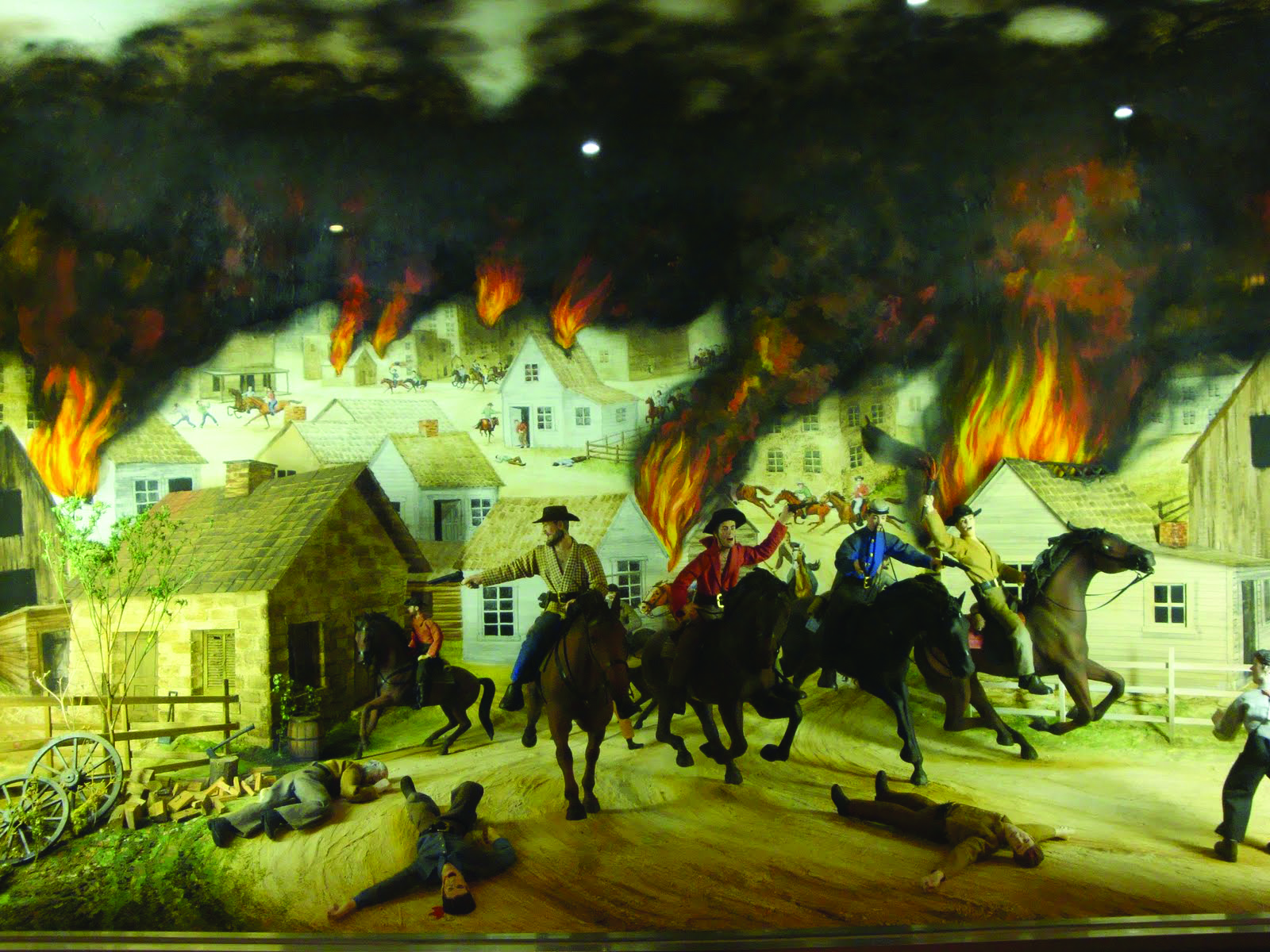 Join us as we tour Douglas County's Bleeding Kansas and Civil War sites and hear narratives surrounding William Quantrill, John Brown, and the Underground Railroad. We'll begin with a preview at the Carnegie Building, then once on the bus, military historian Randy Mullis will highlight critical sites along the route taken by Quantrill and his raiders, including the Riggs House and the Miller House. While traveling, Osher instructor Jim Peters will spotlight locations along the Underground Railroad and locales associated with John Brown, including the Battle of Black Jack. We'll end with a box lunch and a Q&A session at the Carnegie Building.
Friday, July 8
Coach departs St. Andrews office at 8 a.m. and returns by 2 p.m.
$70 fee includes charter coach transportation, tour, and lunch.
---
Friday, July 8, 2022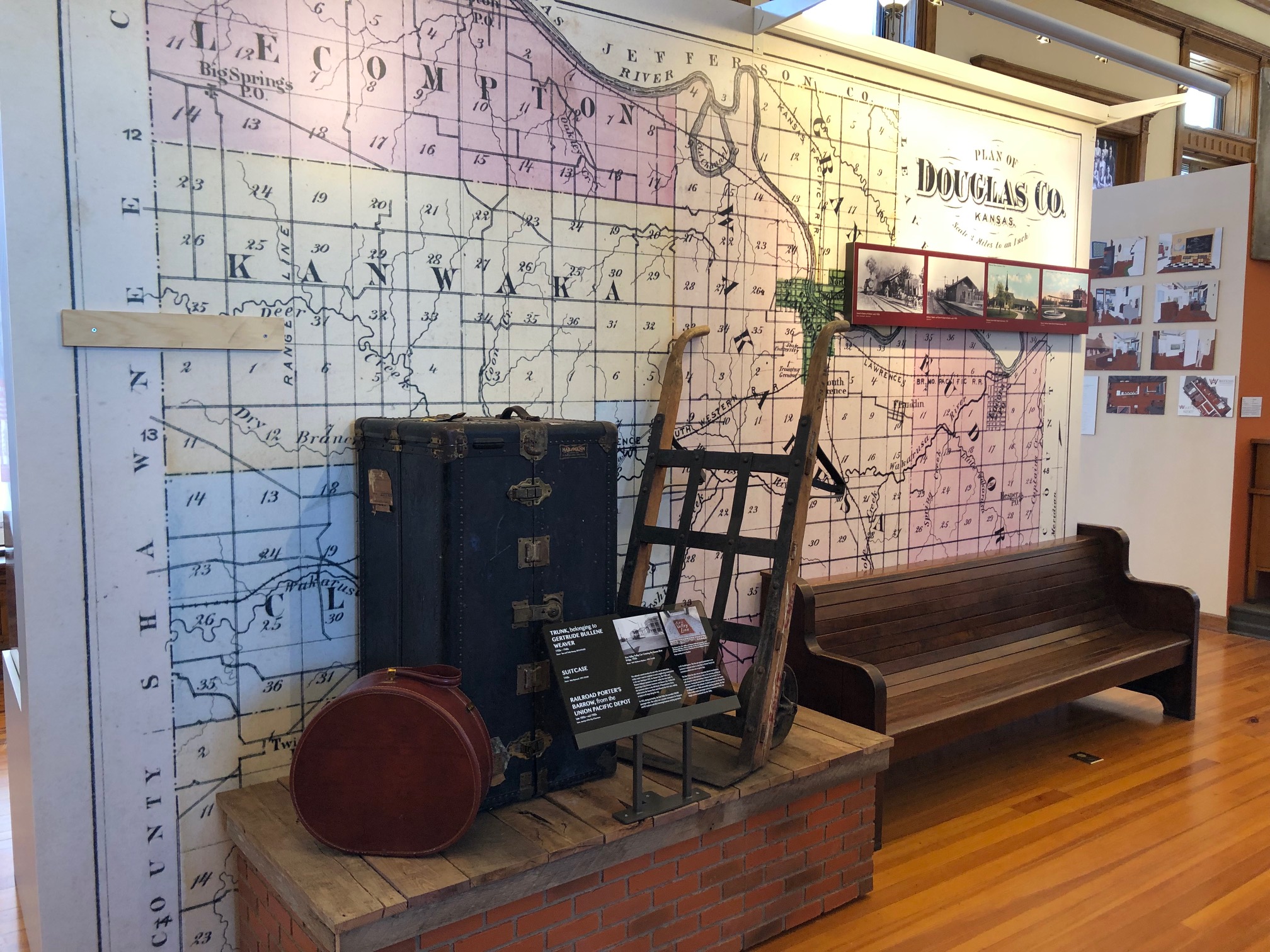 Join James C. 'Chris' Edwards as he discusses and reads from his new book, "What Really Happened? Quantrill's Raid on Lawrence, KS; Revisiting the Evidence." He will provide firsthand survivor accounts of Quantrill's raid that are at odds with each other. Topics include access to weapons, fortifications, troop strength, town preparedness, and conspiracy theories. The class juxtaposes popular survivor testimony of the attack with conflicting accounts from other witnesses.
Chris Edwards earned his master's degree in history from the University of Missouri-Columbia where his focus of study was the Border War between Missouri and Kansas (1854-1865).
Monday, June 27
6:30-8 p.m.
Osher Institute 1515 St. Andrews Dr., Lawrence
$25 fee includes talk and reception.
---
Monday, June 27, 2022, Osher Institute In-Person (Lawrence, KS)