Courses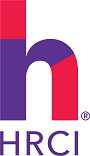 The PHR/SPHR Certification Preparation Course is a rigorous program that will meet 100% online. The live online course will provide an overview of key areas in human resources management designed to better prepare HR professionals for the national PHR (Professional in HR) or the SPHR (Senior Professional in HR) exams. Both exams are administered by the HRCI ® (Human Resources Certification Institute). Earning the PHR® or SPHR® from HRCI® makes you a recognized expert and leader in the HR field.
ONE-ON-ONE LIVE ONLINE INSTRUCTION
This course will be taught one-on-one with the instructor. Dates and times are flexible and will be coordinated between the instructor and each student.
CALL TODAY TO SCHEDULE YOUR ONE-ON-ONE PHR/SPHR CERTIFICATION PREPARATION COURSE. For more information, please contact the Continuing Ed Dept at 708.534.3199 or continuinged@govst.edu.
---
May 15, 2023 to August 13, 2023, Online Self-Paced Via Black Board
August 28, 2023 to December 10, 2023, Online Self-Paced Via Black Board