Instructor: Todd Hixson
Biography:

Todd Hixson, Drug Intelligence Officer for Kansas under Midwest HIDTA. He retired as a Supervisory Special Agent for the U.S. Drug Enforcement Administration.

Todd served 23 years with the U.S. Drug Enforcement Administration (DEA) before retiring in May 2019. During his career he served in a variety of domestic and international assignments. Prior to his DEA career, he served for4 years as a Police Officer with the Carrollton, Texas Police Department.

Todd spent the first 14 years of his DEA career as a Special Agent in the Mobile, Alabama Resident Office. During this time, Todd was the case agent on numerous regional, national and international drug and money laundering investigations. On one high profile investigation, Todd authored wire tap affidavits which resulted in several multi kilogram cocaine seizures, numerous federal arrests, and a life sentence for one of the leaders of the organization. This investigation also led to two homicide arrests and convictions.

In 2007, Todd was temporarily assigned to the FBI in Baghdad, Iraq. He conducted investigations into the kidnappings of US citizens in Iraq. Todd worked with numerous US agencies, military commands, and foreign agencies.

From 2011 to 2014 Todd was assigned to the U.S. Embassy in Ottawa, Canada. In this role, Todd served as a liaison to the Royal Canadian Mounted Police (RCMP) as well as provincial and local law enforcement agencies in Canada. He worked on numerous international drug and money laundering investigations and helped to forge relationships between U.S. and Canadian law enforcement.

From 2014 through 2018, Todd was assigned as the Group Supervisor for the Tactical Diversion Squad (TDS) in Kansas City. HIs group was focused on physicians, pharmacists, and others who were involved in the criminal diversion of controlled pharmaceuticals. One high profile investigation of a physician operating a pill mill in Wichita, Kansas was a multi-year, complex case which resulted in the federal indictment of numerous persons, forfeiture of significant assets, the arrest and conviction of a licensed pharmacist, and a conviction and life sentence for the physician after an extensive federal jury trial. Todd was active in bringing awareness to the opioid crisis in Kansas through his efforts to speak to various civilian and law enforcement agencies, members of the Kansas legislature, and students at the University of Kansas School of Pharmacy.

While in Kansas City, Todd also organized, developed, and lead the Special Response Team (SRT) for DEA Kansas City. This team was responsible for the execution of high risk search and arrest warrants in the region. Todd lead the team through its formation and development period, as well as leading the team on numerous high risk operations.

Todd's final assignment prior to retirement was as the Unit Chief for the Executive Protection Detail at DEA Headquarters in Arlington, Virginia. In this assignment, Todd lead the team of agents who provided security for the DEA Administrator during his domestic and foreign travels. Currently, Todd works part time for the Miami County (KS) Sheriff's as an advisor and mentor for the investigations unit and for the Special Operations Response Team. In addition to his work with the sheriff's office, Todd works as a Security Advisor for Major League Soccer.

CAREER HIGHLIGHTS

Case agent on numerous complex drug and money laundering investigations

DEA liaison to the Royal Canadian Mounted Police (RCMP)

Group Supervisor for DEA Tactical Diversion Squad (TDS)

DEA Special Response Team (SRT) supervisor

Unit Chief for DEA Executive Protection Detail

Three DEA Exceptional Performance Awards

DEA Firearms Instructor
Classes by this instructor

This class will provide drug investigators with critical tools to utilize existing law to disrupt, dismantle and eliminate these organizations. Conspiracy investigations require investigators to utilize intelligence resources, collaborate with other agencies and partner with prosecutors to be successful. This training will lay out in detail all of these aspects and teach students how to develop, build and complete a drug conspiracy investigation.
Friday, May 7, 2021, Dodge City KLETC Regional Training Site
Friday, August 27, 2021, Learning Center Classroom Bldg
Friday, October 15, 2021, Pittsburg Memorial Auditorium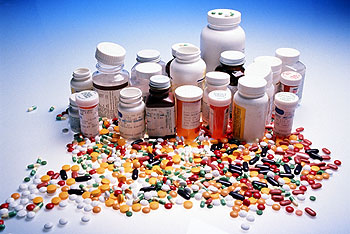 The criminal diversion of controlled pharmaceuticals can be a complex and confusing issue for law enforcement. These otherwise legally prescribed controlled substances can become illegal when diverted from the standard practice of medicine. The diversion of controlled pharmaceutical opioids has directly led to the current opioid crisis we are experiencing in the United States. This class will help to guide law enforcement investigators as they address these complex cases.
Thursday, October 14, 2021, Pittsburg Memorial Auditorium