Instructor: Robert Soto
Biography: Robert Soto

Director of TrainingRobert is a retired law enforcement officer from Kansas. He has been employed with Paradigm since 2008 and currently serves as the Director of Training. He provides instructor and logistic oversight in the delivery of over 1,000 pipeline safety programs to emergency responders, contractors and local public officials across the country annually. Robert has completed the Train-the-Trainer certification for Pipeline Emergencies through the National Association of State Fire Marshall's (NASFM) and holds a bachelor's degree in Criminal Justice.
Classes by this instructor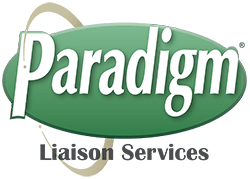 This course will provide all law enforcement officers in the State of Kansas the knowledge needed to effectively respond to a pipeline emergency by providing resources to identify what pipelines and products exist in each county/jurisdiction, to identify the local operator representing these pipelines, and how to work a coordinated effort in response to a pipeline incident.
Friday, July 30, 2021, Zoom Facilitated Sessions
Friday, October 29, 2021, Zoom Facilitated Sessions