Kansas Law Enforcement Training Center
Criminal Prosecution
Courses & Events
The DEA/KBI Basic Drug Investigators Course is designed for officers and detectives recently assigned to a drug unit, who have little or no experience in narcotics enforcement; or those who aspire to conduct more effective and comprehensive drug investigations.
---
April 15-19, 2019, Washburn University KBI Forensic Science Center
May 13-17, 2019, Garden City Finnup Center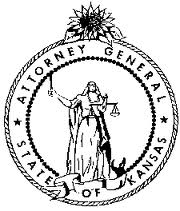 The Medicaid Fraud and Abuse Division of the Kansas Attorney General's Office, investigates and prosecutes health care providers who defraud the Medicaid program and complaints of patient financial or physical abuse and neglect by Medicaid providers.
---
This course contains no sessions
Click here to be notified about the next scheduled program.

This class will focus on recent court opinions issued by the Kansas Appellate Courts, the 10th Circuit Court and the United States Supreme Court. Students will learn current state of law in relation to their patrol and criminal investigation job duties.
---
Thursday, June 6, 2019, Learning Center Classroom Bldg