Kansas Law Enforcement Training Center
Criminal Prosecution
Courses & Events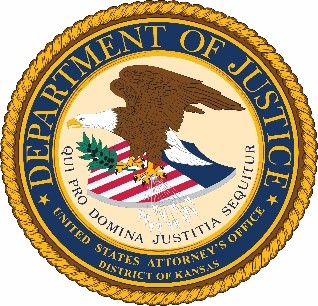 FREE Conference Event! July 16-17, 2019 - Drury Plaza Hotel - Wichita
The 2019 Indian Country Conference is sponsored by the Office for Victims of Crime, the United States Attorney's Office, District of Kansas, the United States Attorney's Office, Northern District of Iowa and the United States Attorney's Office, District of Nebraska. Other sponsors include, The Bureau of Indian Affairs, Prairie Band Potawatomi Victim Services, Iowa Tribe of Kansas and Nebraska, Sac & Fox of Missouri in Kansas and Nebraska and the Kickapoo Tribe of Indians in Kansas. Additional in-kind support provided by the Kansas Law Enforcement Training and the Midwest Criminal Justice Institute at Wichita State University.
The purpose of this year's conference is to bring together victim advocates, tribal leaders, victim service providers, community volunteers, prosecutors, judicial and law enforcement personnel as well as federal and state agency representatives to share their knowledge, experiences and ideas for developing programs that serve the unique needs of crime victims in Indian County. This year's conference goals are:
Building a Sustainable Response for Drug Endangered Children in Indian Country
SAFESTAR: Sexual Assault Forensic Support Training Access and Resource
Teen Dating Violence
Victim Advocacy - Best Practices in Indian County
Online Predator Safety Program
OVW Grants and Set Aside Funding for Tribal Communities
Case Study: United States v. Christian LaPointe
When Investigators Respond: Creating an Environment of Safety and Trust for the Victim
Missing and Murdered Indigenous Women
---
July 16-17, 2019, Drury Plaza Hotel Broadview Wichita
The DEA/KBI Basic Drug Investigators Course is designed for officers and detectives recently assigned to a drug unit, who have little or no experience in narcotics enforcement; or those who aspire to conduct more effective and comprehensive drug investigations.
---
This course contains no sessions
Click here to be notified about the next scheduled program.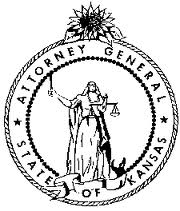 This course is specifically designed for Kansas prosecutors who handle and charge vehicular fatal cases and officers that deal with fatal crashes.
---
October 2-4, 2019, Integrity Auditorium
This 6-hour block of instruction will provide Kansas Law Enforcement an opportunity to obtain legal and legislative updates that affect police operations and investigations.
---
Thursday, July 11, 2019, Liberal Activity Center
Friday, July 12, 2019, Ford County Expo Center
Thursday, July 18, 2019, Manhattan Fire Department Headquarters
Friday, July 19, 2019, TownePlace Suites: Jayhawk Room
Thursday, July 25, 2019, CHS Inc.
Friday, July 26, 2019, Pittsburg Fire Dept
Thursday, August 1, 2019, Colby Fire Dept
Friday, August 2, 2019, Ellis Co Emergency Services Bldg

This class will focus on recent court opinions issued by the Kansas Appellate Courts, the 10th Circuit Court and the United States Supreme Court. Students will learn current state of law in relation to their patrol and criminal investigation job duties.
---
This course contains no sessions
Click here to be notified about the next scheduled program.