Kansas Law Enforcement Training Center
Criminal Prosecution
Courses & Events
A 6-hour, one day class designed to define domestic violence, protection order, stalking, and elder abuse. Responding to and investigating domestic violence, stalking orders, and elder abuse will be discussed along with the limitations of protection orders.
---
Thursday, January 9, 2020, Sam Smith Training Room (Ottawa, KS)
Wednesday, February 19, 2020, The Venue (Derby, KS)
Wednesday, March 18, 2020, The Library (Eureka, KS)
Wednesday, June 17, 2020, Goodland Police Department (Goodland , KS)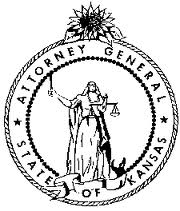 This course is specifically designed for Kansas prosecutors who handle and charge vehicular fatal cases and officers that deal with fatal crashes.
---
This course contains no sessions
Click here to be notified about the next scheduled program.

This 6-hour block of instruction will provide Kansas Law Enforcement an opportunity to obtain legal and legislative updates that affect police operations and investigations.
---
Wednesday, October 30, 2019, The Venue (Derby, KS)
This course prepares participants through instruction and practice to properly prepare written reports common to the criminal justice/LE community. This course will focus on the structure of reports to include the reason reports are important. Attendees will be able to take good field notes, build a report that best represent what happened on scene, keep the report organized and build a report that will assist in the court hearing process.
---
November 20-21, 2019, Civic Center (Independence, KS)

This 8 hour class will help participants identify, prepare for and respond to the Sovereignty Movement and to protect themselves during encounters.
---
Wednesday, October 16, 2019, Manhattan Fire Dept (Manhattan, KS)
Thursday, October 17, 2019, KLETC Campus Integrity Auditorium (Hutchinson, KS)