Kansas Law Enforcement Training Center
Emergency Management
Courses & Events
Leadership Development is an introduction to five of the most crucial leadership pillars needed for current and future leaders. Officers will explore the components of Leadership Styles, including Servant Leadership, Generational Differences, Mentoring & Reverse Mentoring, Communication, and Conflict Resolution. Each topic presents the traditional aspect of each section combined with current events/best practices and is supported with small group assignments and discussion.
---
Thursday, September 3, 2020, Zoom Facilitated Sessions (Online, WEB)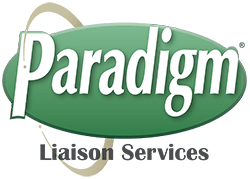 This course will provide all law enforcement officers in the State of Kansas the knowledge needed to effectively respond to a pipeline emergency by providing resources to identify what pipelines and products exist in each county/jurisdiction, to identify the local operator representing these pipelines, and how to work a coordinated effort in response to a pipeline incident.
---
Monday, August 31, 2020
Wednesday, September 30, 2020
Friday, October 30, 2020
Friday, November 20, 2020
Thursday, January 21, 2021
Friday, February 26, 2021