Kansas Law Enforcement Training Center
Organizational Management
Courses & Events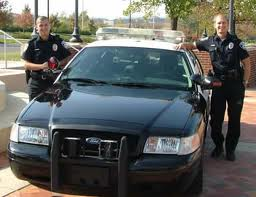 This seminar will train officers who conduct training for law enforcement officers, as well as supervisors who oversee the officers and the recruits they are training.
---
September 22-24, 2020, Finney County Law Enforcement Center (Garden City, KS)
November 17-19, 2020, Barta Training Complex (Berryton, KS)

This course is designed to properly lead and manage an FTO unit. Each Field Training Manager will be presented with ideas and techniques to assist them in becoming more professional and confident in the application of their skills.
---
July 28-29, 2020, KLETC Campus Integrity Auditorium (Hutchinson, KS)
December 1-2, 2020, Bicknell Family Center for the Arts - Pittsburg State University (Pittsburg, KS)
Leadership Development is an introduction to five of the most crucial leadership pillars needed for current and future leaders. Officers will explore the components of Leadership Styles, including Servant Leadership, Generational Differences, Mentoring & Reverse Mentoring, Communication, and Conflict Resolution. Each topic presents the traditional aspect of each section combined with current events/best practices and is supported with small group assignments and discussion.
---
Thursday, September 3, 2020, Zoom Facilitated Sessions (Online, WEB)