Quality Management
Courses & Events
This five-day program prepares new Green Belts to lead projects and contribute to improving services and manufacturing. Those who pass the exam, which is held on the final day, will receive Green Belt certification from the University of Kansas.
---
June 1-5, 2020
A well-planned warehouse layout will help you reduce operating costs by improving warehouse processes and inventory control. You will learn to apply field-proven techniques, which focus on layout planning, methods selection, space optimization, and material handling.
---
April 21-23, 2020, Edwards Campus BEST335 (Overland Park, KS)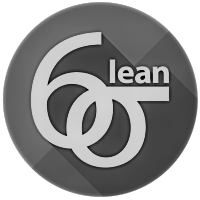 This three-day program prepares those who already have a Lean Six Sigma Green Belt to lead large projects by explaining Six Sigma philosophies and principles, demonstrating team leadership, understanding team dynamics and assigning team member roles and responsibilities. Those who pass the exam on the final day will receive Black Belt certification from the University of Kansas.
---
This course contains no sessions
Click here to be notified about the next scheduled program.