Course Detail: LSSS - LS3C: Lean Six Sigma for Supply Chain Certification
Lean Six Sigma for Supply Chain (LS3C) is a fresh new perspective to improve Supply Chain process flow while utilizing tools that Lean Six Sigma offers. Focusing entirely on Logistics, Distribution, Warehousing, Transportation and Procurement enables the practitioner to analyze current trends and follow-thru implementation. For example, evaluating process flow from order fulfillment to customer delivery adds flexibility to a new responsive Supply Chain. Building a responsive Supply Chain has proven results with improved customer service while reducing errors to zero.
Optimizing Supply Chain Lean Six Sigma tools, helps maximize supplier partnerships within the Supply Chain that facilitates a shortened "time to market" with new product introduction. The efficient integration of identifying the "8 Wastes" within the Supply Chain builds visibility so the organization can begin to reduce or eliminate the non-value added activities that cost organizations loss revenue and disappoint customers. Contact Governors State University today to learn more about this new certification focused on your Supply Chain!
Six Sigma methods will include project planning and various statistical tools to equip the student to be green belt certified and a practitioner of Lean Six Sigma at their organization.
Exam Highlights
The LSSGB exam consists of three modules:
1. Section 1-Lean Methodologies utilizing The Toyota Way 14 Principles
2. Section 2-Value Stream Mapping: Current State and Future State
3. Section 3-Define, Measure, Analyze, Improve and Control
Exam: Administered online and proctored on specific date.
1. Comprised of 150 multiple-choice and essay questions
2. There is one best answer per question and questions are not rated.
3. Essay questions will be evaluated for level of knowledge.
4. Four hours are allowed to complete the test.
5. Score of 70% on exam and class will earn a pass score.
6. Candidates are able to use books/notes and can use a piece of paper, writing utensil, and a calculator during the exam.
7. Eligible candidates who receive a passing score are awarded their certificate 3-5 business days after the date of the test.
Who will benefit from this training
A basic understanding of statistics is also required to prepare the student for Six Sigma methods. The intended audience will include Executives, Managers, Front-Line supervisors, Business owners, Engineers and any other practitioners of continuous improvement.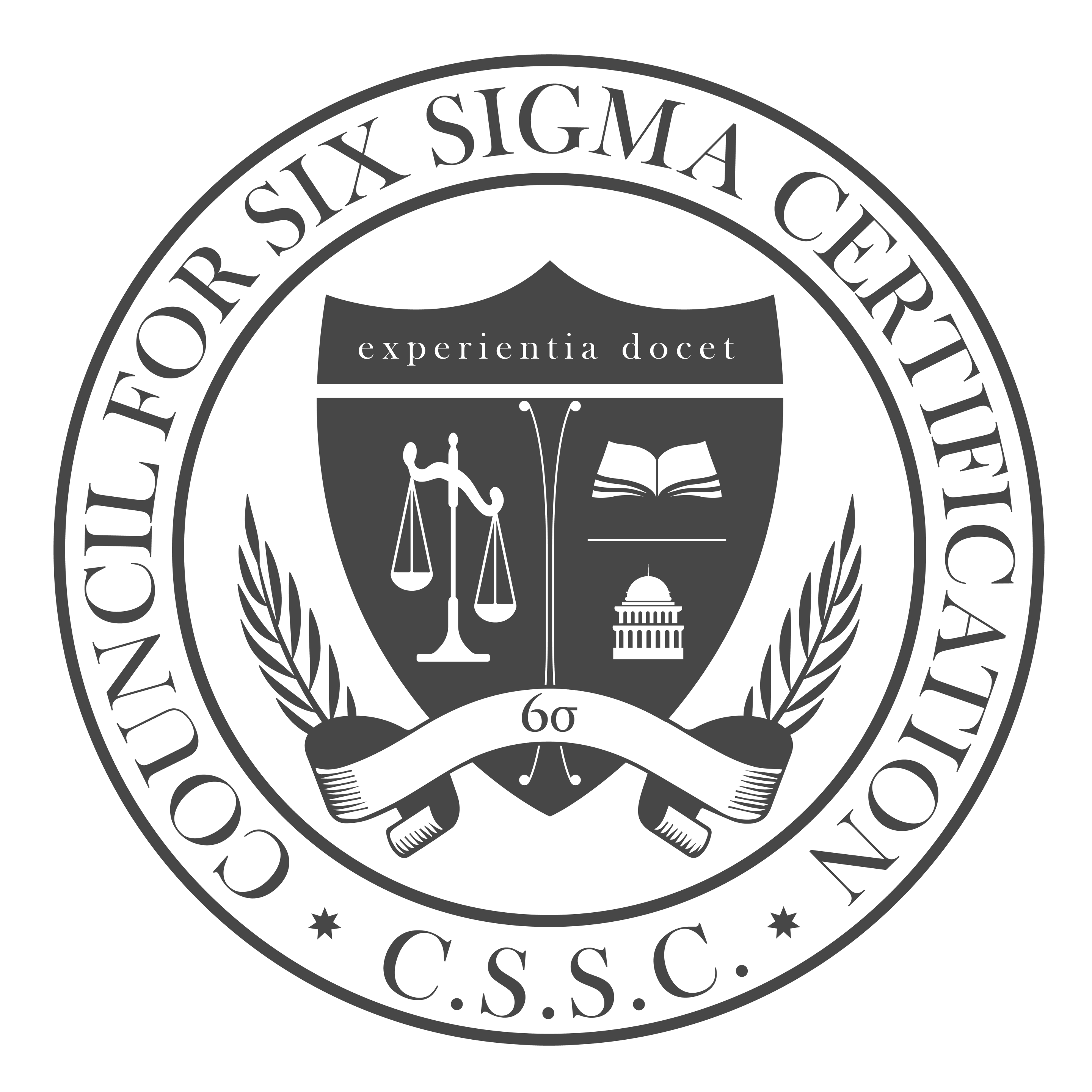 ---
Available Sessions