Featured Courses

This is an introductory course to playing guitar in a group setting, intended for students without prior knowledge of the instrument. You'll learn music notation and tablature for guitar, fingering for basic open chords, interpreting basic chord symbols, right hand strumming techniques and styles, playing simple song melodies, use of chords as accompaniment, and right hand picking technique.

Get started with the ukulele by learning basic chords and strum patterns at a pace designed for first-time players. This class is for those who have never played an instrument before. You'll learn the basics of chords, strum patterns, finger picking, music notation and songs.

If you struggle with the daily question of 'what's for dinner?' then this presentation will surely make it easier for you to answer it. We will discuss the reasons for menu planning and how-to menu plan. We will talk about different options or choices for menus that will make your life easier.

In this introductory class, you'll learn about different types of voiceovers and the tools you need to find success. The facilitator is a working voice actor who will take notes as you read a real script, and offer some coaching to improve your delivery
Featured Courses
This is an introductory course to playing guitar in a group setting, intended for students without prior knowledge of the instrument. You'll learn music notation and tablature for guitar, fingering for basic open chords, interpreting basic chord symbols, right hand strumming techniques and styles, playing simple song melodies, use of chords as accompaniment, and right hand picking technique.
Get started with the ukulele by learning basic chords and strum patterns at a pace designed for first-time players. This class is for those who have never played an instrument before. You'll learn the basics of chords, strum patterns, finger picking, music notation and songs.
If you struggle with the daily question of 'what's for dinner?' then this presentation will surely make it easier for you to answer it. We will discuss the reasons for menu planning and how-to menu plan. We will talk about different options or choices for menus that will make your life easier.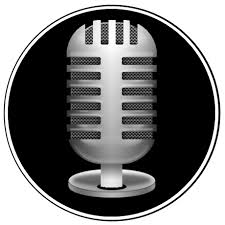 In this introductory class, you'll learn about different types of voiceovers and the tools you need to find success. The facilitator is a working voice actor who will take notes as you read a real script, and offer some coaching to improve your delivery
Courses