ARTS1 - Active Release Technique - Spine Level 1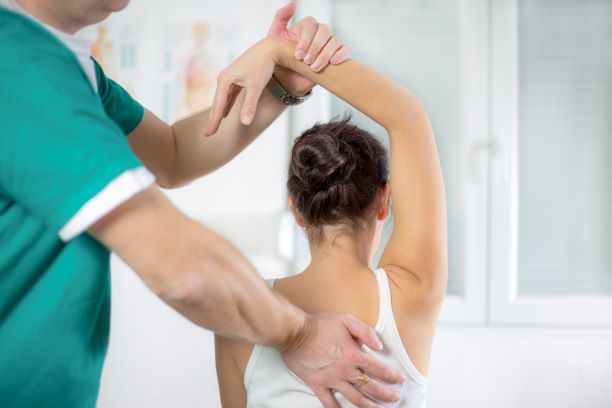 Spine Level 1 trains healthcare professionals to effectively treat common soft-tissue disorders such as TMJ, migraines, low back pain, and other various neck and back injuries. Utilizing palpation, you will learn to compare the movement and texture of healthy versus unhealthy tissue to detect problems with muscles, fascia, tendons, ligaments, and nerves. By the end of the seminar, you will be able to provide comprehensive diagnosis for a patient's spine or spine-related condition using ART's Diagnostic Algorithm?, touch, texture, movement, and function to perform the appropriate ART protocol(s) to resolve pain, restore function, and/or optimize performance within the spine and related structures.
Active Release Techniques Spine Level 1 offers intense training in 48 manual treatment protocols. Its comprised of a live and online component. Completion of both parts are required to obtain certification. You must complete the Level 1 introduction as a pre-requisite. It is a self-paced, online training and is included with registration. During the introduction, you will gain a thorough review of gross anatomy, learn ART's diagnostic algorithm and treatment methodology, and examine patient presentations as they relate to clinical implications. The goal of the introduction is to prepare you for the hands-on portion of the seminar, so you can master manual techniques during the live training.
The live seminar is almost entirely hands-on and offers a small student to instructor ratio to ensure quality education. Proficient anatomy knowledge is essential for success. You will learn and practice manual palpation and treatment modalities to treat soft-tissue injuries and disorders of the spin, head and neck.
ART treatment utilizes manual techniques to move tissues and joints while under tension. The system allows for relative motion between the tissues and articulations. We emphasize the treatment methods for the neuromusculoskeletal system to diagnose and correct alterations in tissue texture, tension, movement and function between tissues. Evaluation and treatment occur simultaneously.
Learning Objectives:
Learn to correctly move the muscle from its shortened position to elongated position.
Successfully differentiate between healthy and unhealthy tissue utilizing hands-on palpation techniques.
Proficiently palpate 48 anatomical soft-tissue structures within the spine, using an appropriate tension, depth, and motion to properly perform the treatment protocol.
Session Detail P2401.ARTS1.1