MTS24 - 2024 Massage Therapy Symposium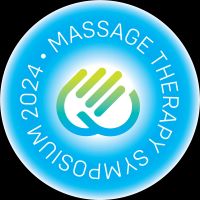 Join us for the annual Massage Therapy Symposium on Feb. 29-March 2, 2024! The event is all in person and includes hands-on workshops and cadaver lab. New this year, the symposium is being held on Friday and Saturday. Allowing you to come and learn with us, and still have some weekend left for yourself.
The welcome reception is on Thursday evening. Start the event by joining us for some refreshments and the opportunity to mingle with your colleagues, friends and vendors. Set up your massage table and get registered so you can save time on Friday morning.
The symposium is scheduled so you will be able to participate in all the workshops and lectures. Select Group A or Group B to pick the schedule you like best. The agenda includes 3.5 hours of ethics hours. Lots of hands-on workshop time and the opportunity to spend time in our optional cadaver lab session.
Symposium registration closes on
Feb. 25, 2023

.
You can register at the event for an additional fee.
Hilton Bloomington West, 3900 American Blvd West
Bloomington, MN 55437
Telephone: Please call 844-856-8554 and ask for group code "92Y". When calling, please confirm stay is within group dates and hotel address is 3900 American Boulevard West, Bloomington, MN 55437 (off 494 and France Ave) as there is two Hilton's on American Boulevard in Bloomington. Please make your reservations prior to the cutoff date of Monday, January 30, 2024.

Course Resources
2024 Massage Symposium Agenda with Descriptions (PDF Document)
MTS24 Mail in Registration Form - Checks Only (PDF Document)
Session Detail L2403.MTS24.1