Instructor: Kathleen Gergen-Mandel
Biography:

Kathleen Gergen-Mandel, co-owner and co-founder of Practice Brokers, Inc. is anexperienced businesswoman, attorney, and founder/co-owner of Schroeder &Mandel (an injury law firm), and she was also in the front row seat when her spouse bought a chiropractic practice. During this process, Kathy was not impressed with the amount of rhyme, reason, and respect for chiropractors who were buying and selling practices. It was time to take this "insider experience" and stand up for the chiropractic community, so Kathy joined forces with Jerry Peterson to create Practice Brokers, Inc.

With leadership from Kathy, the company offers high-quality services for people buying and selling chiropractic practices. Kathy specializes in assisting Doctors of Chiropractic with all aspects of these transactions, but her focus areas are financial procurement, exit strategy planning and implementation, and small business counseling.

Kathy enjoys educating the next generation of chiropractors. For decades, she has been providing free career counseling to NWHS chiropractic students. She is a guest speaker for Winner's Edge and Big Fish seminars, as well as numerous professional state association events.

Kathy prides herself on taking a common-sense approach to business. She has a keen sense for discerning the complex issues within a transaction and finding solutions after actively and carefully listening to our clients. Kathy is confident in her knowledge and experience within the brokering, chiropractic, and legal industries. Kathy works hard for her clients with persistence and diligence. She thoroughly enjoys working with small business owners, and it shows in her high success rates for practice sales and ability to obtain financing for her clients.

Kathy not only has decades of experience, but also the credentials to support it. She graduated from Carlson School of Management at University of Minnesota - Twin Cities in 1981 with a degree in business management and marketing. Kathy then went on to attend Mitchell Hamline School of Law in St. Paul, Minnesota and graduated with a Juris Doctorate Degree in 1992. Kathy is a licensed attorney in Minnesota and Wisconsin, as well as a Qualified Mediator and Arbitrator. She has also earned a Real Estate Broker's Licenses in Minnesota, South Dakota, North Dakota, Iowa, and Wisconsin.
Classes by this instructor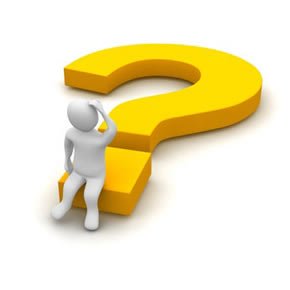 Learn from local experts so that you can avoid the pitfalls and challenges that can be encountered when you are selling or buying a chiropractic practice. Due to the nature of course content, CE hours are not given for your attendance.
On Campus, No CE Hours, October 9, 2021 9am-4pm (lunch provided), Lecture Room 6