Instructor: Jerry Peterson
Biography:

Jerry Peterson, co-owner and co-founder of Practice Brokers, Inc. has spent his entire career working with Doctors of Chiropractic. Since 1983, Jerry has been assisting chiropractors with setting up new offices, including equipping the office, hiring staff, obtaining financing, and almost every task that chiropractors need to do to set up their practices from the ashes. A few years into his career, he started to help chiropractors find associates and associates find jobs. In the mid-90's, he saw a need for career counseling options for chiropractors, so he started providing free counseling services to students at Northwestern Health Sciences University.

Also in the mid-90's it became apparent to Jerry that there was also a real need to start a brokerage firm to help chiropractors buy or sell a practice. Most of Jerry's friends are chiropractors, and it really irritated him that there was no rhyme, reason, or respect for the process of selling a clinic. Practice Brokers, Inc. was founded to fix this problem. With leadership from Jerry, and Kathy, the company offers red-carpet services for people buying and selling chiropractic practices. The entire business philosophy mimics chiropractic itself because that is the industry Jerry is familiar with, and he knows how chiropractic care helps people.

Jerry has had wild success in selling chiropractic practices because he takes time to educate first-time buyers. He knows that educated buyers are the best buyers, just like the most educated patients make the best patients. He has closely mentored the business appraisal specialist, Heather Conrad since she started working at the company in 2001. He continues to provide free mentoring and career counseling to NWHSU chiropractic students and alumni throughout the United States. He is a guest speaker for Winner's Edge and Big Fish Seminars, as well as numerous chiropractic professional association events.

Jerry not only has decades of experience, but also the credentials to support it. Jerry graduated in 1982 from University of Wisconsin - Madison with a degree in Business Economics. Since then, he has earned his Real Estate Salesperson Licenses in South Dakota, Iowa, and North Dakota, as well as Real Estate Broker's Licenses for Minnesota and Wisconsin. To provide the highest quality business appraisals, Jerry became Board Certified in Business Appraisal early in his brokering career. Jerry leads by example as businessman by owning other companies, all striving to provide high-quality products and services to Doctors of Chiropractic.
Classes by this instructor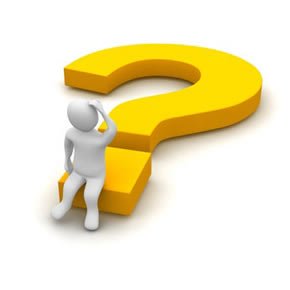 Learn from local experts so that you can avoid the pitfalls and challenges that can be encountered when you are selling or buying a chiropractic practice. Due to the nature of course content, CE hours are not given for your attendance.
On Campus, No CE Hours, October 9, 2021 9am-4pm (lunch provided), Lecture Room 6