Instructor: Joseph Sweere
Biography:

Joseph J. Sweere isa Professor in the Clinical Sciences Division, College of Chiropractic, atNorthwestern Health Sciences University. He is the founder of, and an advisorto the H.C. Sweere Center for Clinical Biomechanics and Applied Ergonomicslocated on the campus of Northwestern Health Sciences University.




He served as chairperson of theRehabilitation Review Panel (RRP) for the Dept. of Labor and Industry for theState of MN, and is a former member of the MN Workers' Compensation Advisory Board.He currently serves as the chiropractic representative at the Workers'Compensation Research Institute (WCRI).




He is the founder and president of the non-profit International Academyof Chiropractic Occupational Health Consultants (IACOHC). He is a Diplomate ofthe American Board of Chiropractic Orthopedists (DABCO); and theAmerican Chiropractic Board of Occupational Health (DACBOH).
Classes by this instructor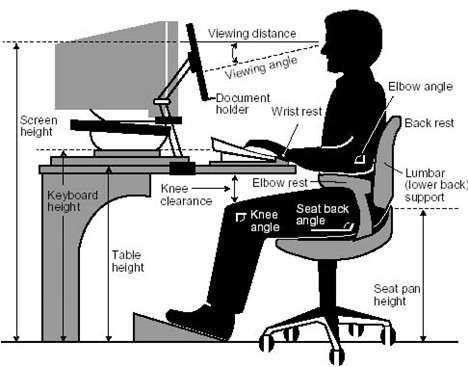 Inappropriate workplace planning and design results in significant human suffering and economic losses. The vast majority of workplace ergonomic disorders involve the neuromusculoskeletal (NMS) system.
10 CE hours. Online classes are available for 365 days from date of purchase. CE credit (if applicable) is earned in the calendar year the course is completed.