Instructor: Beth Antoine
Biography:

Beth Antoine brings 13 years of athletic training experience to her current fellowship position at Northwestern Health Sciences University, and has received her MS in Sports Psychology (Minnesota State University, Mankato 2010) and MHS in Clinical Nutrition (NWHSU 2018)and Doctorate of Chiropractic from Northwestern Health Sciences University(2015).

In her current position as the FICS Education Commission Fellow, her primary focus is the development of new educational material for FICS and NWHSU. Her research centers on the relationship between concussion and psychiatric disorders and the long-term impact on the individual. This research will allow her to link together her work as a practitioner and her passion for Sport Psychology.
Classes by this instructor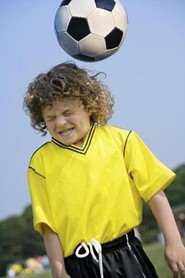 Learn to recognize and identify signs and symptoms of sport concussion and intracranial hematoma. Understand the difference between them. Recognize the most common facial injuries in sport.
4 CE hours. Online classes are available for 365 days from date of purchase. CE credit (if applicable) is earned in the calendar year the course is completed.
Join us for an informative 15-hour session that will cover emergency procedure and taping needs for a sports chiropractor. The main focus will be managing athletes in acute injuries on the sideline as well as taping of the upper extremity, lower extremity and the spine. This course is a requirement of our CCSP program.
15 CE Hours, On campus, Fri, 5pm-9pm, Sat, 9am-5pm, Sun, 9am-2pm, Room 17