Instructor: Jeffrey Rich
Biography:

Dr. Rich received his DC degreefrom Northwestern College of Chiropractic and then completed a three-year fulltime imaging residency. After passing the board-certification examinations, heaccepted a position as an Assistant Professor in the Clinical SciencesDepartment at Northwestern.

While at Northwestern, he lecturedextensively for the imaging department and continuing education department,provided imaging consultation for the campus based film interpretation service,and treated patients in the University Health Service. In 1999 he was honoredas Northwestern's Teacher-of-the-Year.

In 2003 Dr. Rich accepted aposition at the National University of Health Sciences as the Director of theDepartment of Diagnostic Imaging. He was also Faculty Director for the ImagingResidency Program and Director of the National MRI Center.Dr. Rich re-joined the faculty of NWHSU in September 2005. He enjoys his timelecturing and spending time "in the dark" interpreting imagingstudies. In his free time he spends time with his wife and nine children andserving in the local church.
Classes by this instructor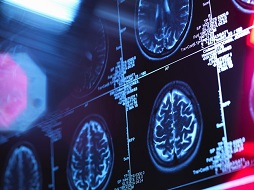 Join the discussion as Dr. Jeffrey Rich reviews current case studies to reinforce your X-ray skills.
3 CE hours (X-ray). Online classes are available for 365 days from date of purchase. CE credit (if applicable) is earned in the calendar year the course is completed.