Instructor: Marc Funderlich
Biography:

Dr. Marc brings to Core Therapies a specialization in Functional Neurology for both adults and children. This specialization looks at correcting the integration and function of the brain.

He corrects brain and immune system dysfunction by focusing on the development and restoration of the brain in children and adults. He is different from other providers in that he has extensive experience inside the chiropractic and medical world allowing him to effectively bridge the gap and provide patients with comprehensive care and much needed support.

Brain development and restoration takes a comprehensive approach including: blood work, lifestyle change, physical rehabilitation, and passive therapies. Dr. Marc Funderlich takes extensive time with each patient to make sure they are not only receiving the best quality care but also become fully educated on what they are going through. He believes the more his patients understand about their disease process, the better and faster the can aid in their recovery.
Classes by this instructor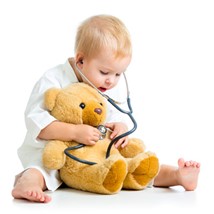 Our objective with this course is to introduce doctors to key concepts in developmental neurology and immunology. Along with new academic knowledge we will integrate case studies into each area of pediatric development so doctors understand what will come into their office.
Location: Pittsburg, PA, 6 CE Hours, May 22, 2021
Location: Raleigh, NC, 6 CE Hours, October 9, 2021
Location: Portsmouth, NH, 6 CE Hours, Dec. 18, 2021