Instructor: Melissa MacDonald
Biography:

Dr. Melissa MacDonald is a graduate of Northwestern Health Sciences University where she earned her Doctor of Chiropractic. She then spent two years of specialty training in the Human Performance Center where she focused her research and clinical skills on specific testing and treatment protocols. Additionally, Dr. Mac served as the team Clinician for the Minnesota Vixen, a professional women's football team that won the conference championship in 2018. She recently traveled to the World Championship of Rowing to provide care for the athletes in Sarasota, FL. Dr. Mac is the American Chiropractic Association Sport Council coordinator for the state of Wisconsin and is working on providing the highest level of care to athletic events.

Dr. Mac has achieved both international and national certification as a chiropractic sport provider. She is a faculty member at Northwestern Health Sciences University where she teaches Emergency Procedures. She is a speaker on sports chiropractic issues in the United States as well as abroad.
Classes by this instructor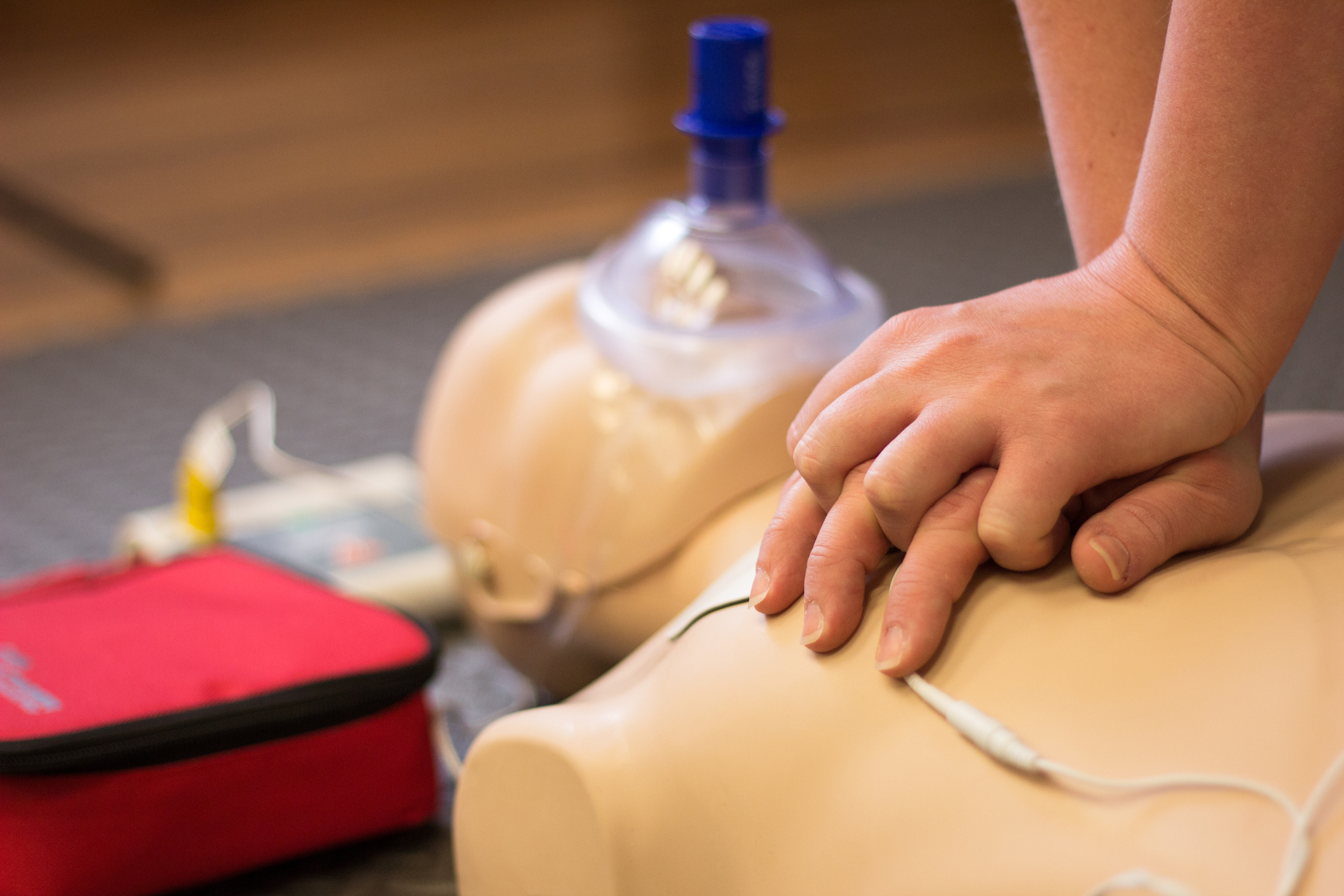 We offer the American Heart Association's BLS for Healthcare Providers Course which is designed to train you in the lifesaving skills of both CPR and AED use, and relief of choking based on the 2015 American Heart Association Guidelines.




This course provides for certification in CPR through the American Heart Association (AHA).

4 Hours, Jan. 13, 2024, Sat, 8am-12pm, Room 17 4 Hours, Jan. 27, 2024, Sat, 8am-12pm, Room 17 4 Hours, Jan 27, 2024, Sat, 1pm-5pm., Room 17 4 Hours, Jan. 28, 2024, Sun, 8am-12pm., Room 17 4 Hours, Feb. 10, 2024, Sat, 8am-12pm., Room 17 4 Hours, Feb. 10, 2024, Sat, 1pm-5pm., Room 17 4 Hours, Feb. 11, 2024, Sun, 8am-12pm., Room 17 4 hours, March 23, 2024, Sat, 8am-12pm, Room 17 4 hours, March 23, 2024, Sat, 1pm-5pm., Room 17 4 Hours, March 24, 2023, Sun, 8am-12pm, Room 17 4 Hours, May 4, 2024, Sat, 8am-12pm, Room 17 4 Hours, July 20, 2024, Sat, 8am-12pm, Room 17