IYS - Integrative Yoga Studies Professional Yoga Therapy Program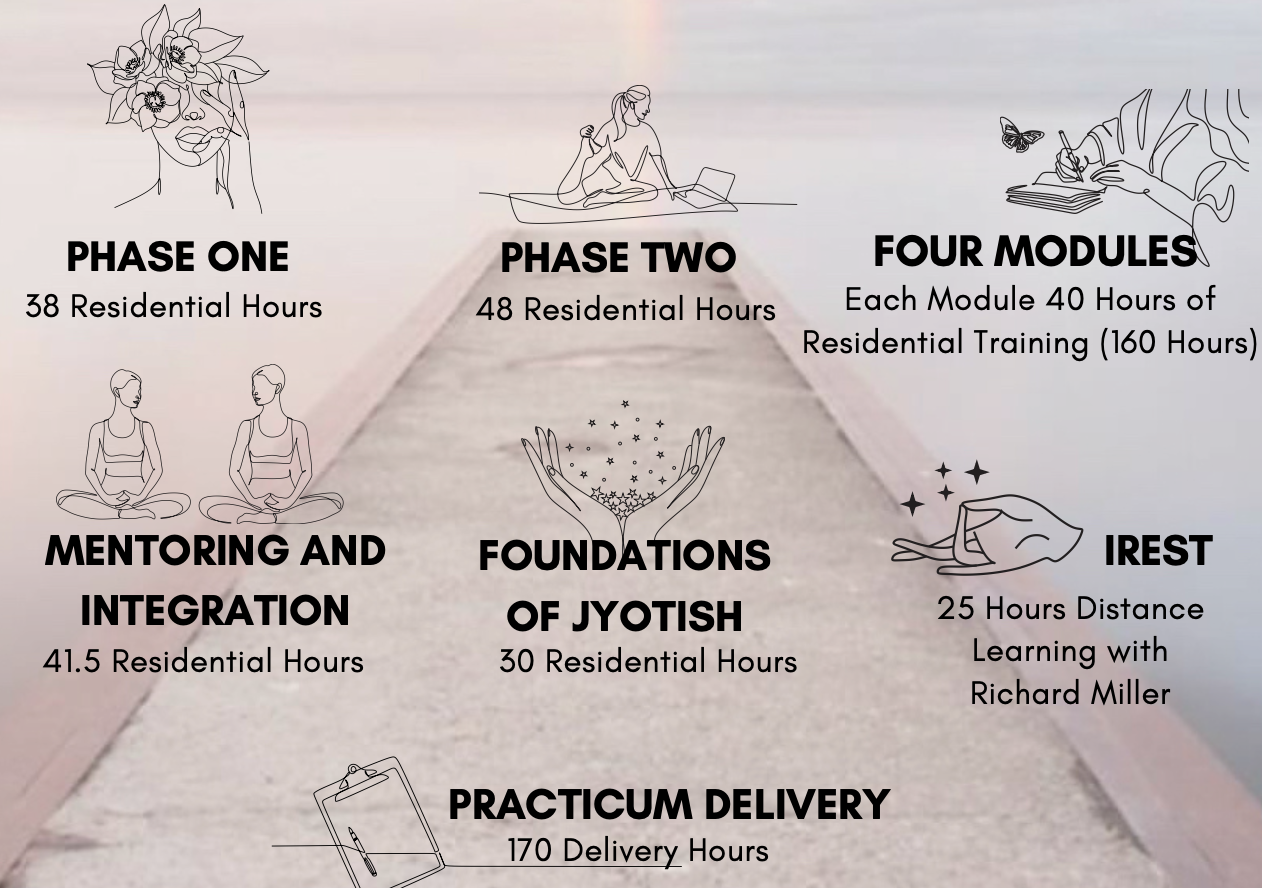 The Integrative Yoga Studies Professional Yoga Therapy Program builds on your prerequisite training to guide you through a comprehensive experience that empowers, enriches, and develops an integrated approach to yoga therapy. Upon completion you will become a Certified Integrative Adaptive Yoga Therapist (C-IAYT) and can work in public health sectors and with communities.
The prerequisites to begin the Integrative Yoga Studies Professional Yoga Therapy Program is to complete the following programs (500 hours):
1. 200 Hour Adaptive Yoga Teacher Training
2. Adaptive Therapeutic 300 Hour Advanced Yoga Teacher Training
Upon completion of all three programs, you will successfully work as a holistic practitioner embracing philosophical teachings and literature in context with current integrative health sciences to develop inclusive and collaborative Yoga Therapy services that embrace all walks of life. We pair Vedic teachings with modern research to demonstrate application and relevance into health and medical arenas while equipping you with the tools, techniques, and methods to facilitate clinical Yoga Therapy.

The program is crafted to encourage you to contribute to the public health landscape by blending yoga philosophies and conventional medical knowledge. You are supported by the practicum portion which helps establish techniques to serve communities that equip you to develop a yoga therapy model and frame work as a skilled Yoga Therapist.

This 500 hour program includes four residential immersion modules. The modules focus on specialty curriculum that includes:
Two phases of residential integration immersion trainings,
Two phases of virtual integration immersion trainings,
iRest Training,
Vedic counseling training,
Monthly integration check-ins,
1:1 mentoring and a supervised practicum.
This format allows you to create a schedule that works for your budget and time. You begin to develop skills as a Yoga Therapist after enrollment through 1:1 Mentoring, access to virtual education, attending scheduled residential modules and progressing through practicum delivery after a year in the program.
Find out more at: http://integrativeyogatherapystudies.com
Download our welcome packet here:
https://www.dropbox.com/s/zpmsz1mi88o74jf/Professional%20Yoga%20Therapy%20Welcome%20Packet%20.pdf?dl=0
---
Available Sessions