CCC - Chiropractic Care for Concussions and Post-Concussion Syndrome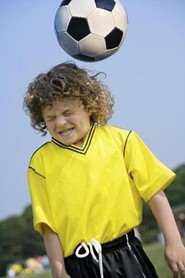 We do not have a concussion problem, we have a concussion management problem. Currently, the discussion regarding concussions is on how to diagnose and not on treatment. As a neurologically based profession, doctors of chiropractic are uniquely qualified to diagnose and manage concussions.
There is a large population of kids that have suffered a sports-related concussion and have been told to go home and rest. When after a couple of weeks their symptoms have not improved, they have been told it will take time. Many of these kids have transitioned into a post-concussion status where rest and time are contraindicated. The chiropractic profession can make a difference in these kid's lives.
High School athletic associations in some states have taken the proactive step of providing additional concussion insurance, which is provided in Minnesota and Wisconsin. How would you like to treat patients who are searching for answers, have no competition due to no medications or surgeries for concussion care, and be paid for your care without the risk of an IME or file review?
In this seminar, we will teach you how.
This course will cover the basics of diagnosing and the treatment of concussion and post-concussion syndrome. We will cover the epidemiology of concussion and the mechanisms of trauma. This will be followed with an in-depth discussion on history taking, examination procedures, ICD-10 codes, CPT codes and how chiropractic care is the best answer for these conditions.
Course Objectivs include:
Understand the mechanism of injury to sustain a concussion.
Understand when a concussion ends, and post-concussion syndrome begins.
Understand how to correctly utilize low force chiropractic manipulations to make changes to the patient's brains.
Appreciate the importance of early active rehabilitation in the treatment of both concussion and post-concussion syndrome.
Learn how to implement cutting edge therapies into the management of these conditions.
---
Available Sessions